How Lifelong Learning Makes You Happy and Keeps Your Mind Sharp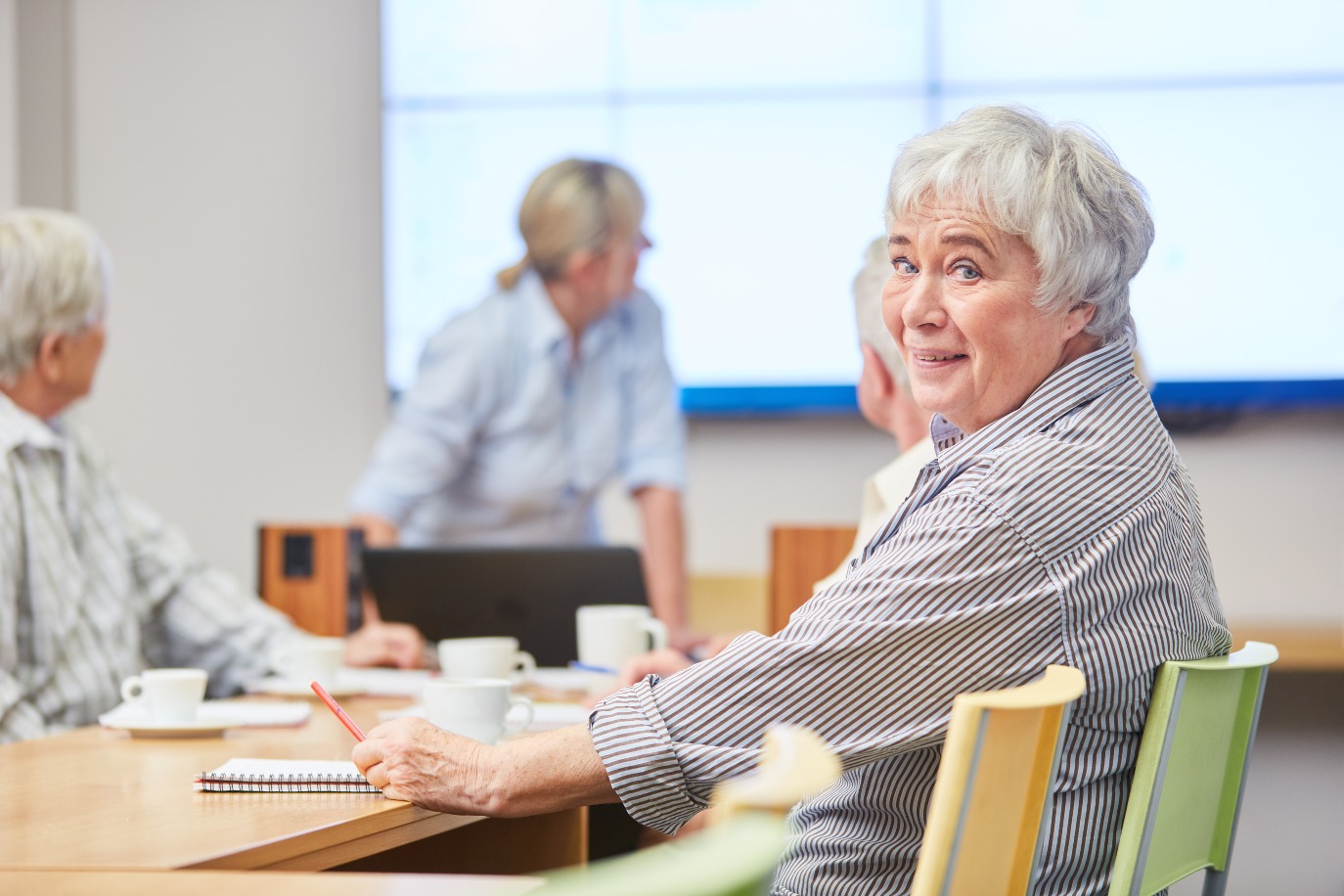 Without question, learning doesn't slow down once formal education is over or cease altogether when we reach a certain age. Learning, observing, and processing new information are crucial processes that keep your mind active and engaged no matter how old you are. Lifelong learning works to stimulate your brain and body in multiple ways, creating new pathways that keep the mind strong and vibrant. In actuality, everyone learns something new every day — sometimes without even realizing it. Have you watched a new documentary recently? Have you cooked something new this week? Have you taken a trip somewhere you've never been before, even if it's just down the street?Whether learning a new skill, studying a different language or delving into an interesting article, every day holds the potential for you to embrace the benefits of staying mentally active. The goal of this practice is to engage your mind through mental stimulation, discovering as you explore new ways to enhance your personal and spiritual self. Believe it or not, curiosity is one of the healthiest habits you can practice as you age. Why? There are cognitive benefits from continued learning as you get older, strengthening your physical health and emotional well-being.Freedom Square of Seminole is a  Life Plan Community fully rooted in the belief and practice of lifelong learning. Keep reading as we discuss the benefits of lifelong learning and how we help our residents staymentally active and combat mental decline through activities, continuing education and more. 
Can Lifelong Learning Combat Mental Decline and Memory Loss? 
Making efforts to engage your mind by keeping your brain stimulated and active can help ward off some disadvantages of growing older. 
Recent studies have shown that prioritizing lifelong learning can help you prevent both mental and physical decline as you age. 
For example, a recent report found that while cognitive activity can't change the biology of Alzheimer's, learning new activities can help delay symptoms, preserving a person's quality of life. 
Additional studies indicate that learning to play a new instrument can also help offset cognitive decline.
The Association for Psychological Science discovered that learning a difficult new skill in older age is associated with improved memory. 
These studies and examples point to the benefits of continuing education for older adults and provide you with an excellent road map on how to stay young mentally.
Benefits of Lifelong Learning for Seniors 
The benefits of lifelong learning for seniors are proven by numerous studies — with an overarching conclusion that seniors who engage in lifelong learning routinely experience improved brain health. But how does this happen? By learning a new skill or hobby, such as operating a computer or playing an instrument, you effectively stimulate portions of your brain that result in a lasting increase in memory skills and improved cognitive recollection. This is because every time you learn something new, fresh neural networks are created in your brain. It's like adding logs to a fire to keep it burning bright.  Additional benefits of lifelong learning include:
Increased socialization 
When you commit to becoming a lifelong learner, isolation tends to become less of a problem. You can attend classes that interest you, engage in thought-provoking discourse with other people, and make new friends who are interested in the same topics to drive your developing knowledge.
Improved physical health 
Learning a new activity can dramatically improve your physical wellness. Making the decision to stay active improves your heart health, lowers your blood pressure, improves your cholesterol, and can even reduce physical pain issues.
Sharp cognition
Learning increases cognition and has been shown to directly reduce cognitive decline. When you begin learning new subject material, you open new neurological pathways in your brain, which actively prevents cerebral atrophy. Studies have shown that a stimulated mind fosters a healthy brain, such as learning new technology or developing a new skill to slow age-related cognitive decline.
Continuing Education for Older Adults: Osher Lifelong Learning Institute (OLLI) at USF
The Bernard Osher Foundation began offering grants to schools with programs targeting more mature students in the fall of 2000. Today, the Foundation assists 119 programs around the country. OLLI-USF is one of only a handful of peer-led lifelong learning programs in the country, where peer learning means that groups convene in seminar-style discussion settings, without an instructor. Peer learning allows you to learn with and from each other, with other members ranging in age from 50 to 90+ years old. They provide high-quality, low-cost learning opportunities for older  adults across West Central Florida. The opportunities focus on intellectual stimulation, social interaction, service opportunities, and outreach to the university and the greater community.Just a short drive away, Freedom Square residents enjoy taking courses through OLLI at USF. 
Live the Life You Love at Freedom Square of Seminole  
At Freedom Square, we understand the mental and physical benefits of lifelong learning, and are committed to offering myriad opportunities for you to combat mental decline through continuing education. Our vibrant Life Plan Community offering Life Care is specifically designed for seniors to stay active and independent, from the 15-acre campus featuring tropical gardens and ponds to the shaded walking paths. We're also just minutes away from the best of Pinellas County, including gorgeous museums, exquisite shopping, fine dining and amazing beaches.Interested in checking out our independent living lifestyle? Come visit our community that encourages you to stay active with classes, clubs, and even university courses through OLLI at USF.Give us a call today: 727-547-3729