How to Start Your Senior Living Search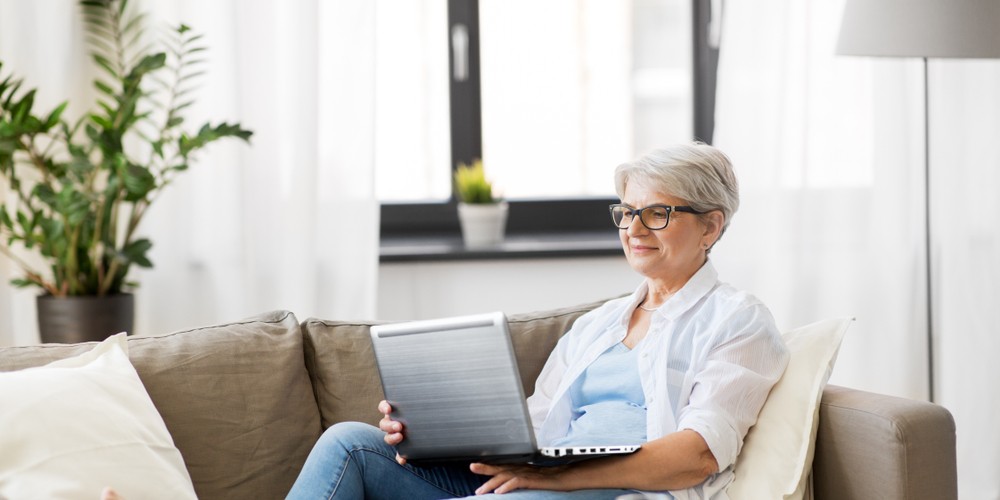 With seemingly limitless senior living options available, finding a community that suits your needs and matches your interests is a lot easier said than done, and prolonging your search means you're missing out on all the incredible life-enriching opportunities independent living offers.
Here are 5 tips from our experts on how to start your senior living search, and 5 reasons why you shouldn't wait to make your move into an extraordinary retirement.
1. Find the right location
Fortunately, everything you need to have a carefree life is within a senior living community. Things like salon/barber shops, gyms, multiple dining venues and wellness centers are all a few steps away from your front door. However, you might want a community that's near a park with walking paths, one that's near a bustling shopping center with all your favorite stores, or one that allows you to stay close to your friends and family in the surrounding community.
2. Ask your friends and family for advice
More and more seniors are choosing to leave the hassles of homeownership behind in favor of maintenance-free living at a retirement community. Chances are, you know a friend or family member who can point you in the right direction of an amazing community. Don't forget to check out reviews online and follow the community you're interested in on social media.
3. Make a wish list of services and amenities
All senior living communities offer services and amenities, but they may not match your particular interests or lifestyle. If you want to enrich your retirement by learning something new, you'll want a community that offers several ways to stimulate your intellect. Do you have a dog? If so, your senior living search should include a pet-friendly retirement community. Retirement is a great time to get in shape, so it's a good idea to search for a community with a fully equipped fitness center.
4. Find senior care for the future 
If you know you're interested in senior living communities that offer higher levels of care, look for Life Plan Communities that will suit your future health care needs. For instance, Freedom Square of Seminole offers personalized care at all levels of living, including assisted living, memory care, skilled nursing and rehabilitative services.
5. Take a tour and ask questions
On your tour, it's essential that you ask as many questions as possible. If you feel uncomfortable asking a community for information, you'll also feel uncomfortable living there. The best senior communities in Florida will happily answer each of your questions and provide you with resources to help you choose which senior living option is right for you.
When Should I Start My Senior Living Search?
While there isn't a perfect age to move into a retirement community, it's best to take advantage of the spectacular lifestyle they provide as soon as possible.
Here are 5 reasons it's better to start senior living search now, instead of waiting until you need a higher level of care:
1. Control your future
You've been making your own health choices for quite some time. If you make plans to move into a senior living community right now, you'll get the most out of retirement and be able to take control of your future with a continuum of care in a community you personally chose. However, if you make the choice to search for a community when you have health concerns, you may have to leave the decision to someone else.
2. Take advantage of services and amenities 
Senior living communities, like Freedom Square of Seminole, help you take advantage of everything retirement offers by thoughtfully curating an environment where life's minor challenges become a lot easier. Not sure where to find new friends? Try a social program. Finally, have time to refine your wellness routine, but aren't sure where to begin? Sign up for a group fitness class. In independent living, the day is truly yours to seize.
3. Start something new
Senior living communities have services and amenities that can act as a springboard to your next big adventure. Opportunities to explore art, learn a new skill, or reignite passion for an old hobby are around every corner, and now you finally have time to pursue them!
4. Find more free time with maintenance-free living
Don't spend the best years of your retirement doing things like mowing the lawn or spending your hard-earned money on expensive home repairs. The maintenance-free residences in senior living free up time for you to do activities you actually enjoy and let you live a carefree lifestyle. Lock the door and leave for a long vacation, schedule a tennis match with your friends on the fly, or simply binge-watch your favorite show on a lazy Sunday. Time is on your side in independent living!
5. Find the perfect balance of privacy and socialization
Retirement communities offer as much or a little socialization as you want. At Freedom Square of Seminole, our senior apartments are designed with comfort and privacy in mind. When you're ready to spread your wings as a social butterfly, try out an energizing volunteer opportunity, sign up for a lifelong learning class with your neighbors or test your skill in a Wii bowling league.
An Incredible Retirement Waits for You at Freedom Square of Seminole 
Tour our senior living community in Seminole, FL, and find yourself immersed in 15 acres of certified wildlife habitat, minutes away from museums and art galleries, and surrounded by residents ready to welcome you with open arms. Discover how you can enrich your retirement at Freedom Square  of Seminole, contact our senior living representatives online, and we'll be in touch shortly!