Why the Holidays Are the Best Time to Move into a Senior Living Community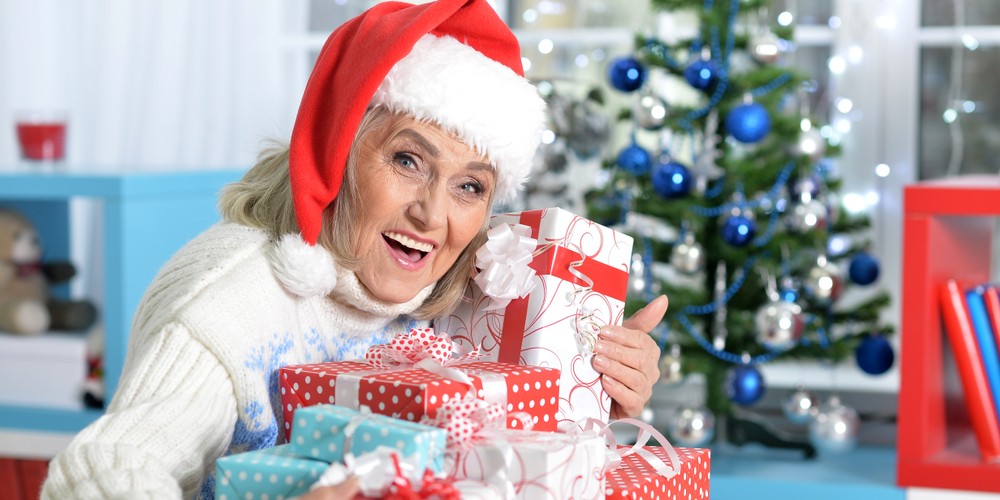 With the holidays approaching, Andy Williams' song lyrics remind us "it's the most wonderful time of the year." But it can also be a lonely time of year for older adults living on their own, especially for those coping with loss and grief. The holidays are a good time to pause and think about where you are now, and where you want to be in the future. If you're considering moving to a retirement community, the holiday season is the best time to move into senior living. You can look forward to joining a community where fun, friends and festivities make the holiday season a little brighter!
Enjoy the Perks of Moving Before the Holidays
With all the hustle and bustle of the holiday season, it might seem like an unconventional time to plan a move. It's true, the timing of moving in November or December doesn't work well for everyone, but you'll enjoy some special benefits if you can pull it off. Here are some good reasons to move into senior living during the holidays:
Walk into a winter wonderland. In a senior living community, you'll be surrounded by lovely holiday decorations and lights without the work of unpacking boxes of ornaments or climbing a ladder to hang lights. With the sights, sounds and tastes of the holidays, it's easy to get into the holiday spirit. You can sit back and enjoy the festive atmosphere without lifting a finger!
Enjoy holiday celebrations with less stress. All the details are set, the food is prepared, and the guests are invited. You don't have to worry about cleaning, setting the table, or baking holiday treats all afternoon. We take care of planning the holiday food and activities so you can spend more time enjoying the festivities.
Invite your family for dinner or an overnight stay. Host your family for dinner in the private dining room — you'll enjoy a delightful restaurant-style meal with no dishes to clean up! You can also reserve a guest suite for out-of-town guests. Friends and family love staying in a suite on campus where they can be close to you, and you can relax without the extra work of hosting house guests over the holidays.
Beat the rush. The beginning of the year is often a popular time for seniors to move. If you schedule your move before the end of the year, you may have a better selection of residences with the features and location you want. And you can be all settled before a flurry of activity in January.
Save on moving costs. Spring and summer are generally the busiest seasons for professional moving services, so you may be able to get a deal if you plan your move in the winter months.
Start the new year on a high note. Moving before the end of the year can set you up for a fresh start with exciting possibilities in the new year. Freedom Square of Seminole offers a host of engaging activities for older adults, from yoga classes and lifelong learning classes to a Wii bowling league, themed dinner parties, and more.
Spread Holiday Cheer in Your New Home
Here are a few ways to make the holiday season special and fun after you've made the move:
Discover new traditions. This time of year can be bittersweet as you reflect on past holiday traditions and memories of loved ones. Opening your heart to new holiday traditions can be part of the healing process, and a senior living community provides the perfect setting to try something new.
Decorate your new space. A few festive and meaningful decorations in your new residence can help you feel right at home for the holidays.
Expand your social circle. The holidays are a time that brings people together, and it's a wonderful opportunity to make social connections that turn into lasting friendships in your new neighborhood.
The Gift of Community Lasts All Year Long
Whether you enjoy attending holiday parties or prefer quiet time during the holidays, you'll be warmly welcomed into our community. There's no need to wait until the new year to join us, because the holidays are the best time to move into senior living. Learn more about independent living residences at Freedom Square of Seminole.