Why We Won The US News Best Nursing Home Short Stay Award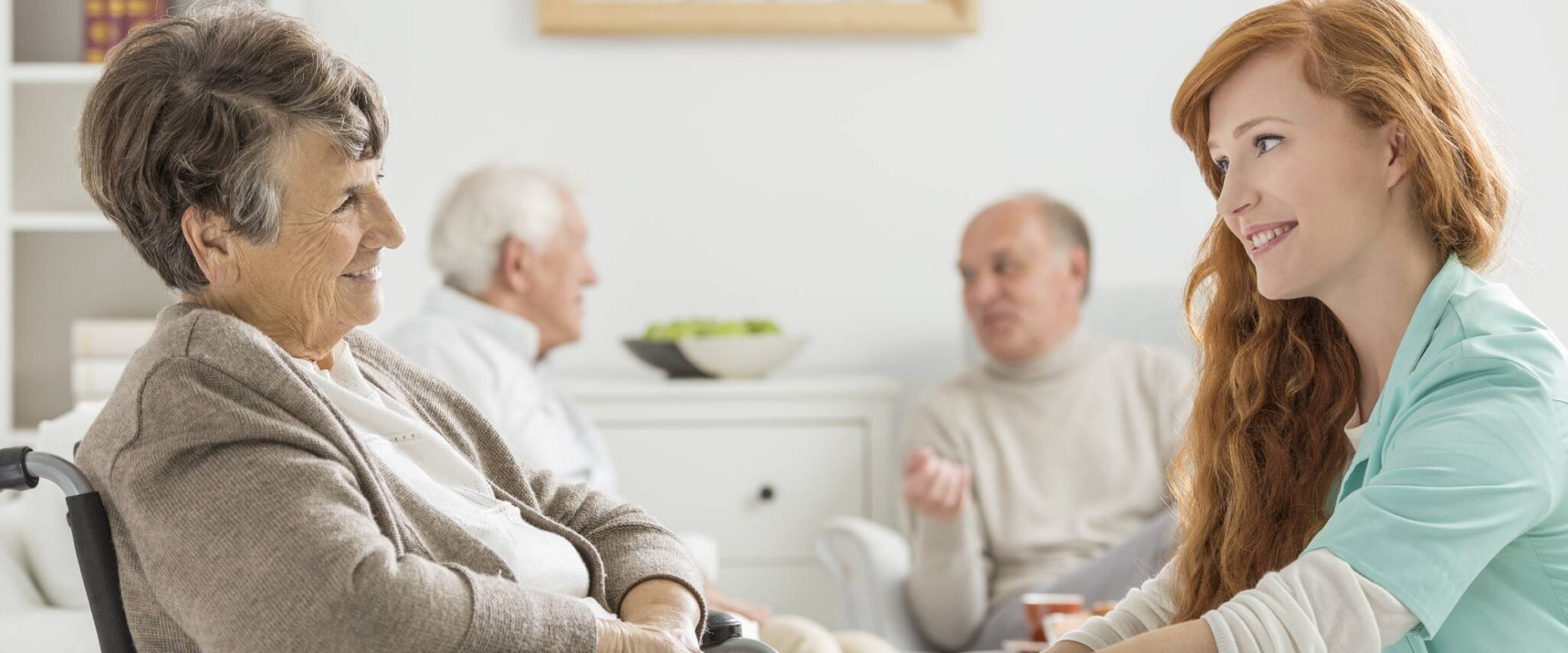 It's official. U.S. News & World Report rates us among the very best for rehab.
Learn why we won the Best Nursing Home Short Stay Award. When you're looking for a place to recover following a hospital stay, you want to know you're in the best of hands. At Seminole Pavilion Rehabilitation & Nursing Service, you'll benefit from some of the best care around. In fact, Seminole Pavilion Rehabilitation has been named one of the best short-term rehabilitation centers in the country by U.S. News & World Report. In its 2020-21 Best Nursing Homes report, U.S. News gave Seminole Pavilion Rehabilitation an overall rating of high performing. Across the country, only 15% of short-term rehabilitation centers evaluated in the 2020-21 report were recognized as high performing. 
Attentive staff make the difference at The Pavilion.
Nursing home ratings for short-term rehabilitation were based on 10 quality measures focused on staffing, outcomes, resident complaints, and processes of care. Staffing and outcomes factored heavily among the high performers. Here are some of the ways Seminole Pavilion Rehabilitation ranked higher than other short-term senior rehabilitation centers. 
More time with nursing staff – Residents get more time per day with highly trained registered nurses. Availability of registered nursing staff at Seminole Pavilion Rehabilitation exceeds both the Florida average and national average.
More time with physical therapists – Availability of physical therapists per resident per day at Seminole Pavilion Rehabilitation is 1.5 times the Florida average and nearly double the national average.
Better outcomes – The percentage of rehab residents at Seminole Pavilion Rehabilitation who were able to return home exceeded the Florida and national averages by almost 14%.
Prevention of falls – During the time period analyzed, not a single rehab patient at Seminole Pavilion Rehabilitation experienced a fall resulting in a major injury, such as a bone fracture or dislocation.
Fewer complaints – During the time period analyzed, Seminole Pavilion Rehabilitation had a low level of substantiated complaints, which indicates better safety and resident satisfaction.
Ratings are just the first step in choosing where to rehab.
Ratings found in the annual U.S. News & World Report Best Nursing Homes report are intended as a starting point when choosing where to receive care. You should also visit the facility, where you can ask questions and see for yourself how residents and caregivers interact. References from family and friends can also make your decision easier.   
Expert care in a healing setting.
If you or a loved one wants the very best in senior rehabilitation, our highly trained team of nurses and therapists can provide a customized treatment plan to help you recover quickly and safely. Our rehabilitation services include:
Physical, occupational and speech therapies
Orthopedic rehabilitation
Neurologic rehabilitation for stroke, multiple sclerosis and Parkinson's disease
VitalStim® therapy for dysphagia
Balance and vestibular therapy
And more …
In addition to top-quality care, you or your loved one will benefit from a supportive, healing environment. Short-term rehabilitation residents have access to a wealth of life-enhancing services and amenities, including:
Choice of private or companion suite
Chef-prepared meals
Assistance with activities of daily living
Cultural, social and recreational activities
Full-service salon and barbershop
24-hour staffing
Emergency call system
Scheduled transportation 
Our award-winning rehabilitation services are open to residents and nonresidents alike. To learn how we can help you, call 727-547-3729 or contact us.In addition to rehabilitation, we offer independent living and a full range of health services at Freedom Square, including assisted living, memory care and skilled nursing.