Why Experience Counts in a Senior Living Community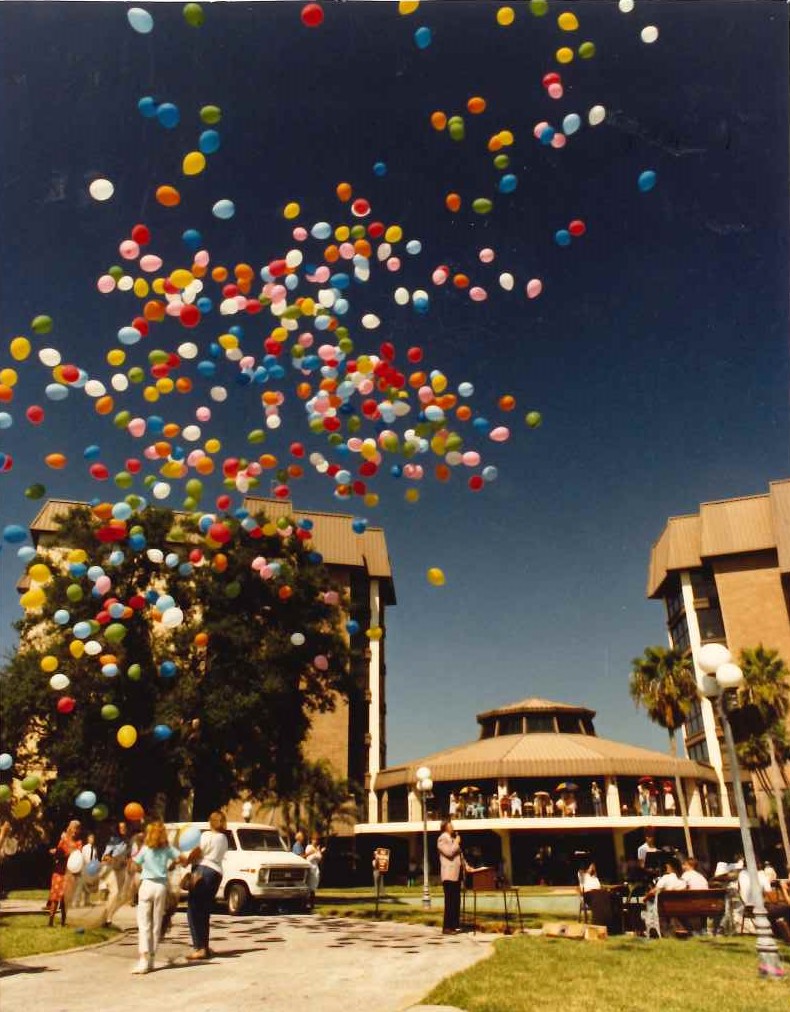 Freedom Square celebrates its 40th anniversary in 2022. Through the last four decades, we're honored to have served many area seniors and their families, and proud to have earned their trust. Their happiness and peace of mind is a wonderful affirmation that we continue to do things right.
After all these years, we believe we can offer unique insight into why experience matters in senior living. From designing engaging independent living to ensuring every detail of high-quality senior care, it's clear that a Life Plan Community with longevity has a distinct advantage. If you're considering your retirement options, we'd like to share our thoughts on why experience matters in senior living.
Future confidence.
When you make the choice to move to a senior living community, there are always unknowns. Is the food any good?  Will you fit in? Will you get bored? What happens in an emergency? All these questions (and more) have already been answered at Freedom Square. Our dining is certifiably delicious. We foster an inclusive culture that welcomes people from all backgrounds. Over the years, we've developed and refined interesting programs for fitness, wellness, and social activities.
And we've had experience navigating all sorts of challenges. From weathering literal storms to quickly adapting to situations like the COVID-19 pandemic, we've established protocols and procedures that always ensure the safety of our residents. Knowing these details are all worked out — and after years of operation — that we're still getting them right, creates a high level of confidence that you're making the right choice.
Flexible approach.
We understand some residents might thrive by being busy and social, others prefer one-on-one activities over group activities, while yet others want to dip in and out as they please. A community with a one-size-fits-all approach isn't flexible enough to cater to these different interests. At Freedom Square, community life is focused on what our residents want. They can set their own schedule, use amenities and services when they need them, and take part in activities that fit their individual preferences. With 40 years of experience under our belt, we've created a campus with a standard of ease and opportunity that's hard to find anywhere else.
State-of-the-art care.
An important reason why experience matters in senior living relates to care. As a Life Plan Community, we offer a continuum of care. Our levels of care include assisted living, memory care, rehabilitation and skilled nursing. We've established a reputation for top-rated, award-winning health services, largely due to our highly experienced, multidisciplinary staff. All our staff members hold the latest certifications and accreditations for their specialization and go through regular training to keep their skills up to date. We also have several long-serving staff members who have worked directly with seniors for many years, and who mentor and share wisdom with their teams.
Family support.
"No man is an island," so the saying goes. The well-being of a resident is intertwined with that of their family, so we believe senior living communities should support both. We've seen how being an active partner in a loved one's care can make a difference, and we encourage family members to talk to staff members about matters large and small. From helping a family caregiver assess the safety of their loved one's home, to helping manage family disagreements about care, we're always here to help so family members don't have to navigate the journey alone.
Financial stability.
Stability is another reason why experience matters in senior living. No one wants to move into a senior living community and then move out after finding it's being mismanaged or beset by financial troubles. Whether the community is newly established or has been in existence for several years, it's essential to check the business reputation of its owners and/or operators. At Freedom Square, we're backed by the best. Our management partner is Life Care Services®, a senior living specialist that's been in business for over 50 years. Life Care Services owns and operates over 140 communities serving around 40,000 seniors across the nation and has a long track record of success, including winning the J.D. Power award for customer satisfaction three years in a row, since 2019.
Commitment and values.
We have a history of deep commitment to seniors in our community. Our leaders and team members see their work as more than a job, and many have been with us for decades. Together, we've successfully created a beautiful place to live that celebrates seniors at every age and stage of life, and foster an environment of respect and inclusivity for everyone who lives and works here. We also have a legacy of giving back to the wider Seminole community — staff members and residents are frequent volunteers at local nonprofit organizations and charities.
Would you like to learn more about Freedom Square?
Come tour our vibrant community and see why experience matters in senior living. Discover what sets our assisted living in Pinellas County apart. Contact us using the form on this page to schedule your personal appointment.