How to Figure Out How Much Space You Really Need in Your New Home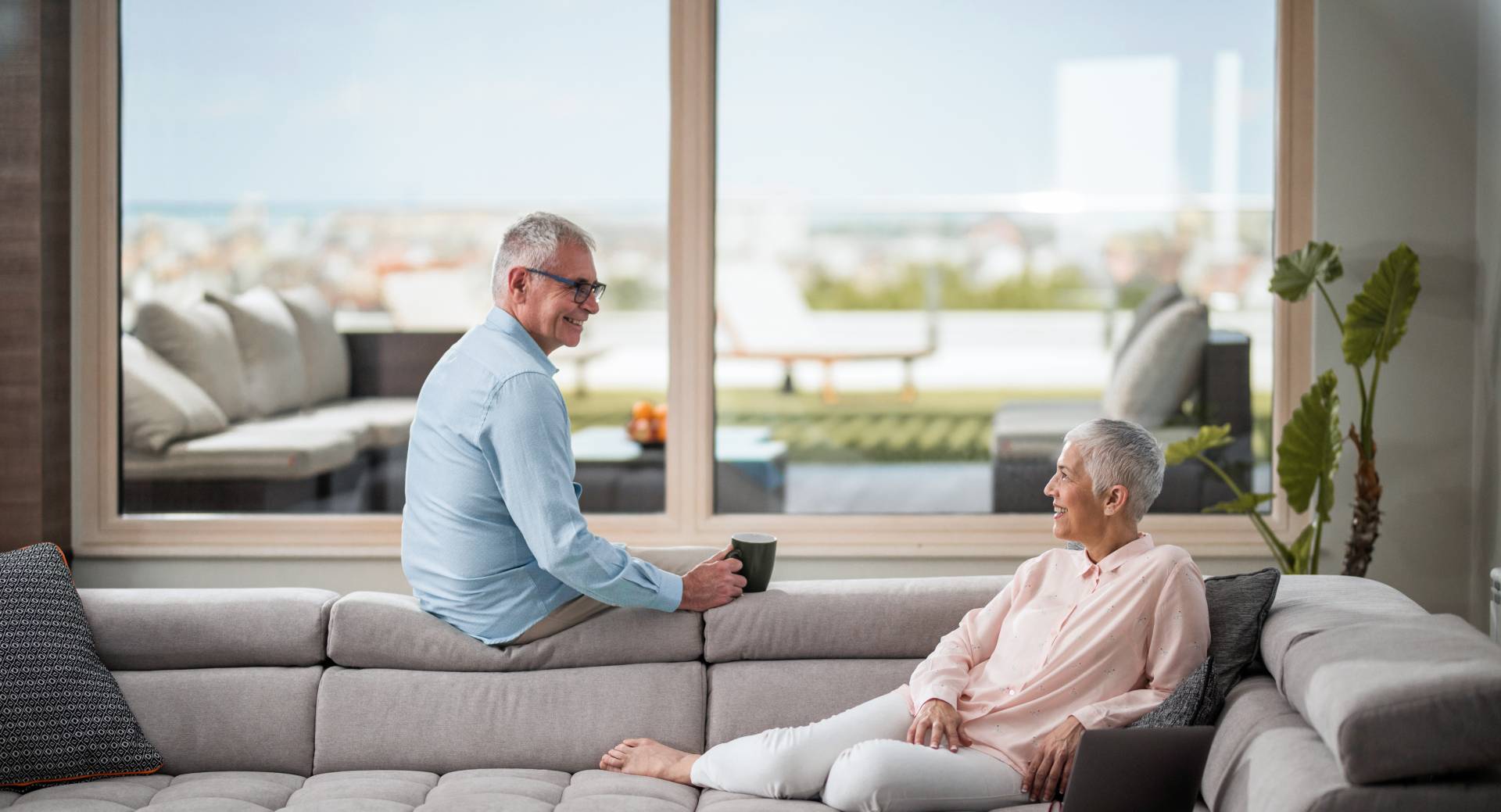 You hear a lot about downsizing and rightsizing after retirement, and for good reason. As retirees launch their new, carefree lifestyle in a senior living community, many take the opportunity to rethink how much space they need. If you're contemplating a move to a retirement community, you may be wondering what is a good-sized house, one in which you can live comfortably while enjoying all the possibilities retirement brings? Answering these questions can help you discover how much space you really need.
How Do You Envision Your Retirement Lifestyle?
Maybe you plan to enjoy the lock-and-leave lifestyle that's made so easy in a retirement community. If so, you may simply be looking for a senior apartment that serves as a comfortable perch while you're between trips. Or are you hoping for lots of weekend visits from grandkids and far-flung friends? In that case, you might want an extra bedroom. Hosting friends for game night will make a spacious living room a necessity, while writing your memoirs might be easier if you have a second bedroom to use as study. Do some daydreaming to determine what features will support the lifestyle you have in mind.
What Amenities Does the Retirement Community Offer?
Part of the joy of moving to senior living is the amenities and services provided, which enrich daily life and expand your living space. Just imagine:
Maintenance-free residences, and housekeeping and linen services

mean you no longer have to store a vacuum, dust mop and cleaning supplies.

Restaurant-style dining

offers chef-prepared meals daily, so you no longer need a fully stocked kitchen, unless you want one.

An arts and crafts studio

gives you space to explore your creativity.

A fully equipped fitness center and pool

ensure that opportunities to stay active are only steps beyond your front door.

A library

brimming with books offers ample reading material and the perfect setting for a book club meeting.

A business center with computers

provides convenient access to technology whenever you need it.

Guest suites and a private dining room

make it easy to host and entertain visitors.
With so much available on campus, you'll find you don't need as much room in your senior apartment as you do in your current home.
What About Storage?
Having adequate storage is one of the secrets to creating a clutter-free, organized home. But how much storage is enough? One common guideline suggests the total storage space in your senior living apartment should be 10% of the total square footage.
What Furniture Will You Bring?
You'll likely be paring down your furnishings as you prepare for a move to independent living, but there may be some treasures you want to keep. If so, first measure the pieces you plan to bring with you. Then look at the floor plan measurements provided by the retirement community to see which apartment home will best accommodate your belongings.  
How Much Square Footage Is Comfortable for You?
In answer to the question how big should your house be, experts often suggest that 200 to 600 square feet per resident creates a comfortably capacious home. But arriving at a specific number can be difficult, since much depends on whether you're living alone and your preferences regarding personal space. Typically, if you're an introvert living with your spouse, you may need more space per person than if you're an extrovert, or if you live alone.
Also keep in mind that square footage and functionality don't always go hand in hand. A smaller floor plan that's designed to maximize efficiency may feel like a better fit than a larger senior apartment home in which space is poorly used.
Discover the Perfect Apartment at Freedom Square of Seminole
If you're wondering, "What is a good-sized house?" as you explore senior living, take a look at the senior apartment floor plans at Freedom Square of Seminole. With options such as our Taylor floor plan — a one-bedroom with a spacious living room and fully equipped kitchen — you'll discover the comforts of maintenance-free living on a campus brimming with enticing services and amenities that promote a rich and rewarding lifestyle.
Contact us to learn more or schedule a visit.