Why Location Matters When Choosing a Senior Living Community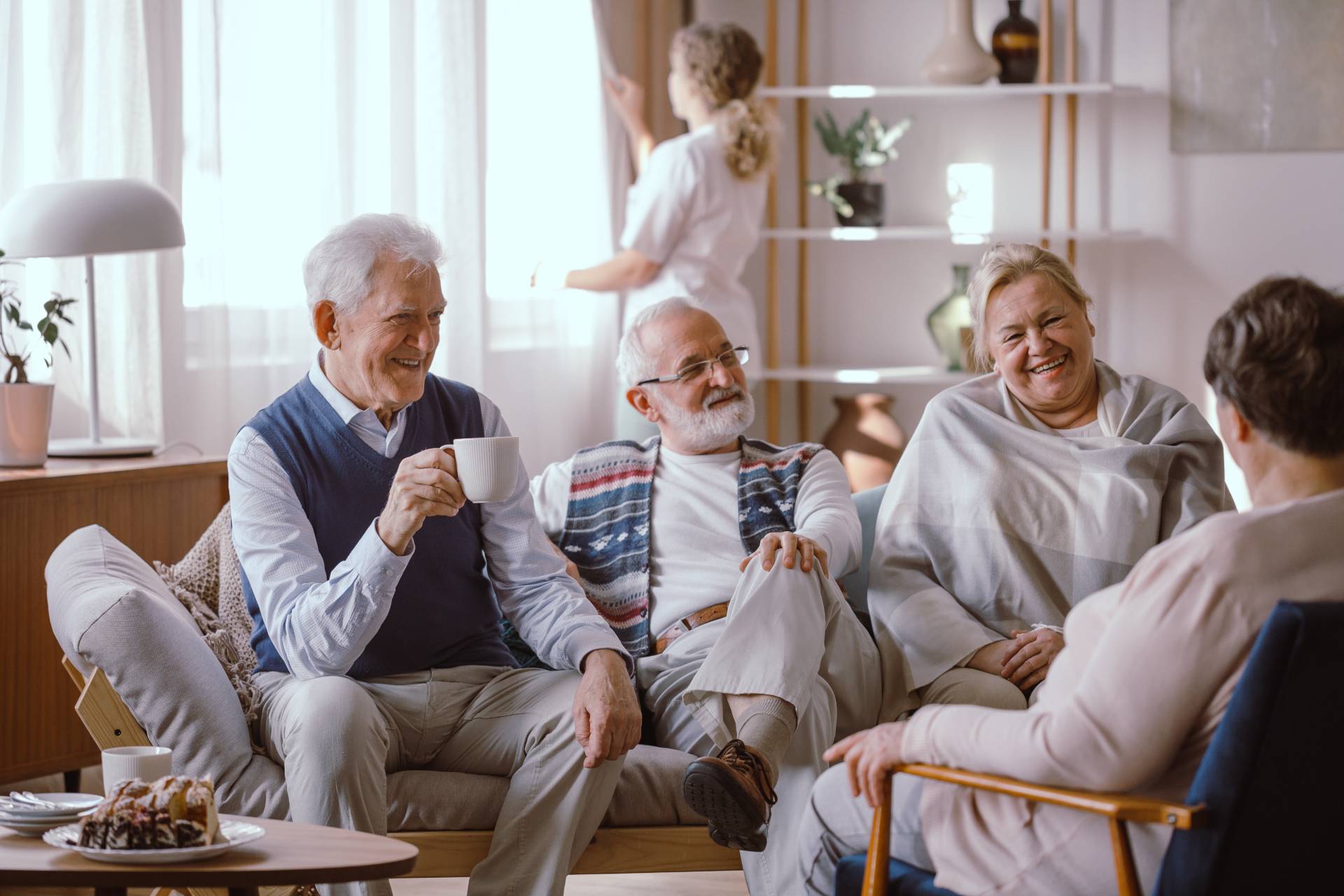 "Location, location, location." 
It's a common phrase in real estate and it's no different when choosing where to live when you retire. Finding the right senior community to live in will afford you numerous opportunities to enjoy life in your retirement years and maintain your active lifestyle. 
In this blog, we'll go over why location matters for senior living, and the separate factors to consider when searching for a senior living community location. 
Choose a Senior Living Community Close to Activities You Enjoy
Location matters when choosing a senior living community, especially when considering the lifestyle you want to lead.
One of the best parts of retirement is the amount of free time you have. You no longer have any work commitments, so you are free to follow your passions, or find new ones. 
Senior living communities in Florida are perfect for people looking to spend time outdoors. There are plenty of beaches, nature facilities and golf courses to spend time at. 
If the outdoors aren't for you, you may also find yourself taking up a new hobby like painting, card games or reading. 
Freedom Square of Seminole is a short drive from Lake Seminole and beautiful Gulf Coast beaches on both Florida coasts. It's also within walking distance to plenty of shopping, entertainment and dining in downtown Seminole. We also offer our residents a number of classes, events and outings.
If you're  a fan of traveling, Freedom Square is near Tampa International Airport and the Tampa Cruise Port. 
Live Close to Family and Friends
Another benefit of your new retirement lifestyle is having more free time to spend with family and friends. Choosing to move to a new senior community gives you the opportunity to relocate closer to your loved ones, or stay near an area you already love, while getting to enjoy the services and amenities of living in a senior living community. You get to spend less time commuting to your friends and family, and enjoy more time with them. 
It can also be difficult making the decision to move away from your previous home where you've made so many memories with friends and family. Being able to live close to your support system will help ease that transition to the next phase of your life. 
Layout and Size of the Senior Community
The location of a senior living community matters because it determines the size and the layout of the campus.
If you look at senior living communities in a major city, you'll find many of them are more high-rise style with minimal outdoor features. The units inside the community may also be smaller and closer together because of the lack of space. 
Senior communities on larger plots of land have more space for residents to spread out with larger apartments, and can offer more amenities like walking trails, gardens and other natural features. 
Freedom Square is designed like a quaint town square with paved brick streets and welcoming gazebos. The campus is set on 15 acres within a certified wildlife habitat and features a private lake, two ponds, walking trails, gardens, courtyards and bridges. 
Emphasis on Quality of Life
Not only is the physical location of your senior living community important, but so is the quality of care that is provided on-site. It can be difficult to move from facility to facility if you ever need more advanced care, so finding a senior community with all levels of care, should you require them, is important. 
Living in a continuum of care community will set you up for the rest of your life ensuring you have the levels of care you need as long as you live. As a Life Plan Community, Freedom Square ensures you are able to age in place, allowing you to easily transition to a different level of senior care if necessary. You have access to a multidisciplinary staff that provides personalized care as you need it. 
Choosing Senior Living at Freedom Square
Are you ready to move to a vibrant senior living community that fits your active lifestyle? Freedom Square of Seminole is in the perfect location of Seminole, Florida, just minutes away from the best that Pinellas County has to offer. 
Contact us today to learn more about our independent living amenities or to schedule a tour today.