What Is Dementia-Friendly Design, and What Does It Look Like in Memory Care?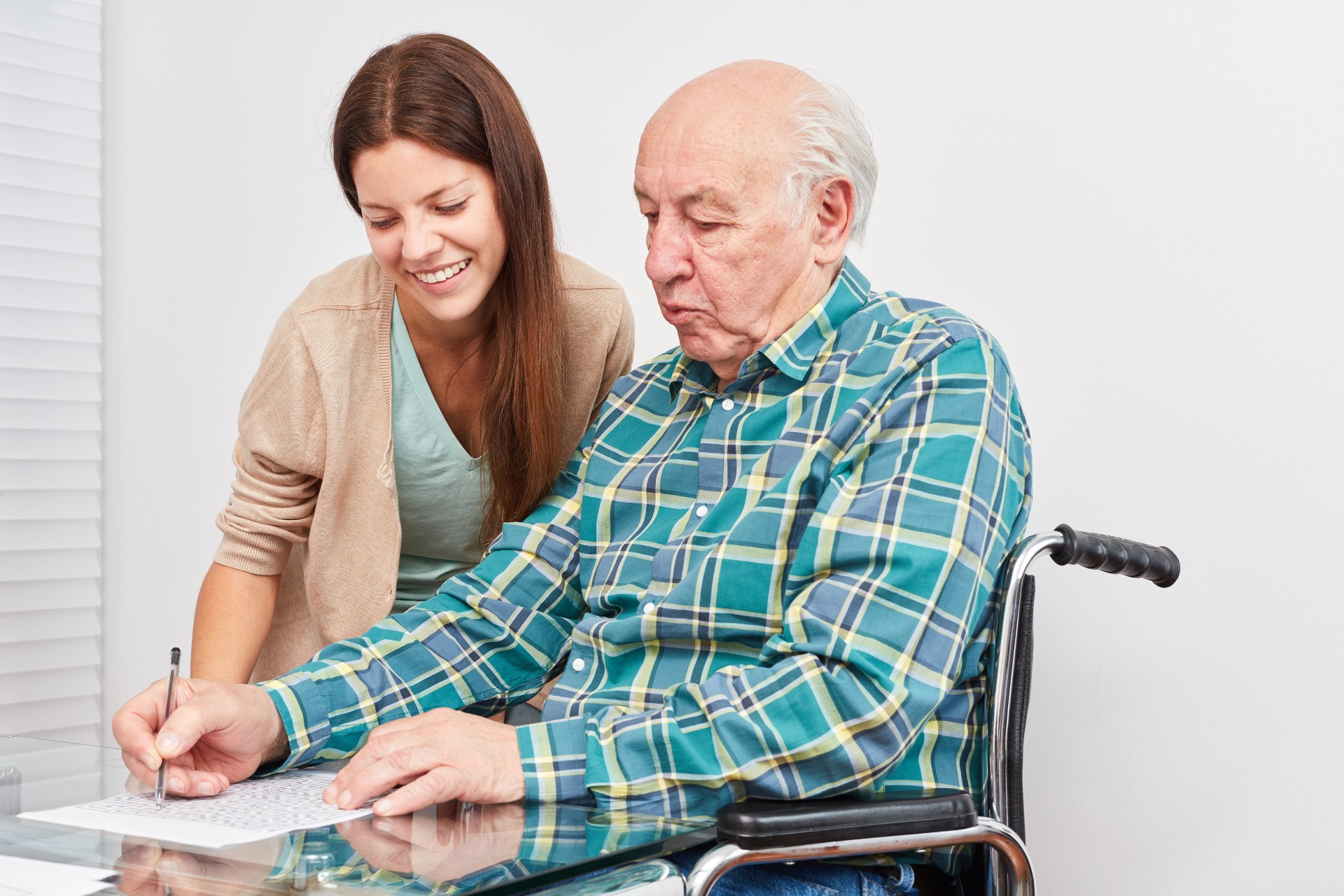 As a caregiver, you want the absolute best for your loved one through every stage of their journey with dementia. And that means finding a memory care community uniquely designed to provide the highest-quality care for people with dementia and Alzheimer's disease. Unfortunately, not all senior living communities are prepared to support the growing number of seniors living with dementia. Many memory care facilities are designed to look like medical buildings, which can feel disorienting and unfamiliar for individuals with dementia. That's why leading memory care communities, like Freedom Square, are working hard to adopt a more dementia-friendly design to support the unique needs of residents. 
Dementia-Friendly Design Elements in Memory Care Communities
If you're in the process of exploring memory care communities for your loved one with dementia, it's essential to find one that offers dementia-friendly design elements. Below are some of the important features you should look for in a community to help improve the quality of life for your loved one.
Design that Minimizes Overstimulation
One of the biggest things to look for in a memory care community is design that reduces the amount of stimulation for your loved one. Individuals with dementia are susceptible to the environment around them, so limiting distractions, loud noises, and other things that might cause overstimulation is imperative. Since depth perception can be an issue for individuals with dementia, find a memory care community that has taken efforts to provide an environment that makes moving around easier. Look for communities with contrasting floor and wall colors, recognizable art pieces to help with navigation, and wide hallways that give your loved one space to move around. 
Design that Makes Spaces Feel Familiar
A newer trend in dementia-friendly design is creating spaces that move away from a medical feel and instead offer a homelike atmosphere. Whether it's single-story ranch-like living areas or a private wing in a larger community, having that separation is vital for dementia-friendly design. Homelike environments are not as overwhelming for residents as large-scale institutional-type settings. The goal is to create a sense of community, comfort and independence to help improve the quality of life for people living with dementia or Alzheimer's disease. Residents can enjoy person-centered care and develop meaningful connections that fuel their mind, body and spirit in a community-driven environment. 
Design that Increases Independence
Many memory care communities with dementia-friendly design aim to offer seniors with dementia the support they need and the independence they desire. By creating safe environments for residents, they give residents the freedom to develop their own daily routines. Person-centered care, secure outdoor spaces, and smaller homelike living arrangements all help ensure people with dementia can maintain a sense of independence every day. 
Design that Offers Secure Outdoor Spaces
Not only is it essential for memory care communities to provide a safe and secure space for residents, but it's also equally important to make sure they feel a sense of safety and security. Dementia can sometimes create a sense of anxiety or paranoia as it progresses, so ensuring they feel safe is key. Outdoor spaces ensure residents don't feel cooped up while giving them the chance to safely experience all that nature has to offer without any concerns of wandering. Providing unrestricted access to secure outdoor spaces helps to increase a sense of independence for individuals with dementia while also giving them a safe place to stay active and social. Outdoor areas should be serene, provide clear paths that loop back to the start, and only feature plants that are non-abrasive and don't have sharp edges. 
Design that Features Engagement Spaces and Quiet Spaces
Every day is different for a person living with dementia, so a memory care community must offer flexible design features that accommodate how a resident feels. Active engagement spaces can serve as distractions from other symptoms and help create a sense of socialization for seniors. Quiet spaces give residents the comfort and security they need when dealing with complex symptoms or challenging episodes. The goal is to help direct seniors into safe and purposeful activities that meet them where they are at any given time. A person-centered approach is pivotal to providing the highest quality of life. 
Peace of Mind at Freedom Square of Seminole
Freedom Square of Seminole offers tranquility and safety for your loved one through every stage of dementia. Our person-centered approach to memory care helps preserve everything that brings meaning and order to your loved one. We provide a secure and comfortable setting specially designed for those with Alzheimer's disease or other forms of dementia. Your loved one will flourish with life-affirming activities and personalized care that matches where they are in their memory loss journey.Learn more about how we can help you manage the day-to-day care of your loved one to provide you with peace of mind while also providing them a higher quality of life.