How Long-Term Care Insurance Can Help Pay for Assisted Living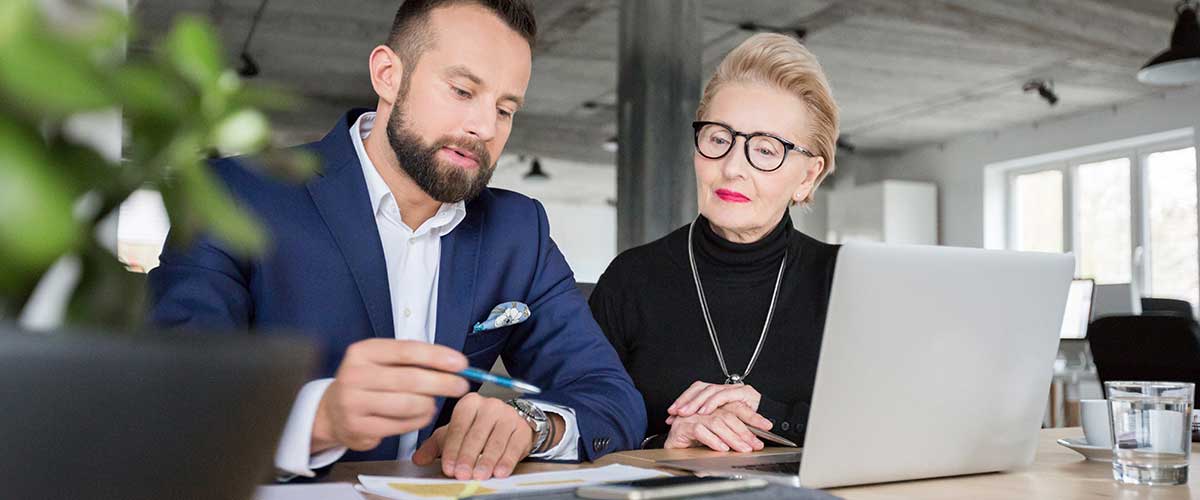 Understanding long-term care insurance and how to choose a policy
While it may be difficult to imagine, there's a good chance you'll need long-term care one day. Research by Morningstar.com shows that 52% of people turning 65 will need long-term care services at some point in their lifetimes — and that statistic is even higher for women at 58%. On average, men will need long-term care for 1.5 years while, for women, the average length of need is 2.5 years. But 14% of seniors will require long-term care for more than five years. This leads to an important question: How will you pay for it?
The Role of Long-Term Care Insurance
According to Genworth's 2019 Cost of Care Survey, "The national annual median cost of care now ranges from $102,200 for a private room in a nursing home to $19,500 for adult day health care services (based on five days per week per year)." The survey further showed that national annual median rates are $52,624 for home health aides and $48,612 per year for assisted living facilities. No matter how you receive care, the costs can add up.
Many people mistakenly believe that their health insurance or Medicare will pay for their long-term care needs. However, health insurance does not cover long-term care, and Medicare only covers short nursing home stays or limited home health care when individuals need skilled nursing or rehabilitation, typically following a hospital stay. That's where long-term care insurance comes in.
According to the U.S. Department of Health and Human Services, "Long-term care insurance is designed to cover long-term services and supports, including personal and custodial care in a variety of settings such as your home, a community organization, or other facility."
Unlike health insurance or Medicare, long-term care insurance provides coverage for services that assist the covered individual with activities of daily living (ADLs) such as bathing, dressing, eating, the ability to move from one position to another, toileting and maintaining continence. These are the types of services provided by assisted living communities, nursing homes, adult day care centers and home health providers.
For many people, purchasing a long-term care insurance policy is a strategy to save money when future needs for care arise. When you shop for a long-term care policy, you can choose the care options and benefits you believe will best suit your future needs. Policies may cover assisted living, skilled nursing, memory care, home care services, and hospice — but not all policies cover every level of care. Before buying a policy, be sure you understand which services are covered.
It's also important to know that your age and health will affect the cost of your policy and whether you are eligible for coverage, so it's a good idea to research your options earlier rather than later. In addition to age and health, the cost of a long-term care insurance policy is affected by your gender, your marital status, the daily and lifetime benefit amounts, and options you may choose such as benefits that keep pace with inflation. Since all policies are different, be sure you understand the specific coverage and benefits of any contract you consider.
Using Long-Term Care insurance to Pay for Assisted Living
As previously stated, not all long-term care insurance policies cover all levels of care, and each policy can have its own requirements for care providers. If you're concerned about covering the cost of assisted living, be sure the policy you purchase provides benefits for the type of community you prefer. Here are some helpful questions to ask:
What is covered? What is excluded? Does the policy provide coverage for assisted living, memory care, skilled nursing and home health care? What about housekeeping services? Are there restrictions on coverage and payouts?
Are there requirements for the type of community or facility you can choose? Are there requirements for the design, staffing or size of the facility where you can receive services?
What is the benefit trigger and how long is the elimination period? A benefit trigger is the point at which benefits will kick in. With most long-term care insurance policies, benefits are triggered when you need help with two or more ADLs or when you are diagnosed with a cognitive impairment. The elimination period is an amount of time you must pay for services out of pocket before you will begin receiving benefit payments from your insurer.
How are benefits structured? What is the maximum daily benefit amount? How many days will the policy cover? What is the lifetime maximum? Are benefits adjusted for inflation and, if so, will that affect your premium?
How is reimbursement calculated? Does the policy pay a percentage of charges or a set daily benefit amount? Will you be reimbursed only for actual expenses, or will you receive the daily benefit amount regardless of charges?
Does it make financial sense? Most experts agree that long-term care insurance is only a good investment if the monthly premium is no more than 5% of your monthly income. Make sure you understand whether the policy has a loophole that would allow the insurer to raise the premium amount.
Get Peace of Mind with Freedom Square of Seminole
If you find all the details confusing, you're not alone. You may find it helpful to consult with an expert such as your financial planner, a trusted insurance professional or your personal attorney. A well-researched, carefully chosen long-term care insurance policy can provide valuable peace of mind both now and in the future — and help ensure you will receive the care you need and deserve.
If you're looking for an assisted living community that offers additional senior health care services, we invite you to learn more about Freedom Square of Seminole. Simply call us at 727-547-3729 to schedule a personal appointment. We'd love to give you a tour and answer all your questions.