When to Move into Assisted Living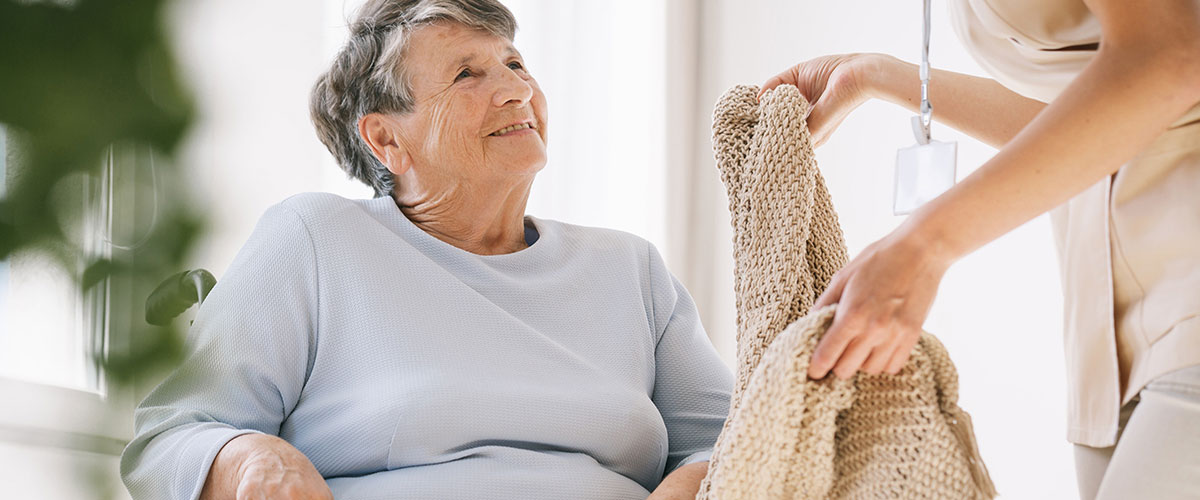 If you have an older family member or friend who's starting to slow down or seems to be having trouble keeping up with the responsibilities of living at home, it can be hard to know how to help. The suggestion that they move to a senior living community can be met with skepticism or resistance even if making the move to assisted living would make life more enjoyable and help your loved one stay independent for longer. So, what is assisted living and how do you know when to move to assisted living?
What is Assisted Living?
Despite some of the stereotypes and myths about assisted living, it's actually like independent living in that it offers a maintenance-free lifestyle with a calendar full of activities, classes and programs. What makes it different is there's a care team available 24/7 to help with activities of daily living (ADLs) when and where needed. ADLs include:
Bathing and grooming
Getting dressed for the day or ready for bed
Going to the bathroom
Mobility (getting in and out of a chair, bed or around the community)
Eating
Medication management (reminders to take medication and getting to a doctor appointments)
Assistance setting up more long-term care
Signs It's Time to Move to Assisted Living
Not everyone needs or wants the same level of help around the house but assisted living offers support if it's needed. Of course, there are additional reasons to consider making the move into assisted living than just ADLs, such as:
Expanded social circle: Moving to an assisted living community is a great way to meet new people. Our classes, social activities and outings give your loved one the opportunity to meet people with similar interests and experiences.
Fall prevention: Falls are the leading cause of injury among older adults and are often caused by a home that wasn't built with senior safety in mind. Assisted living communities are designed with safety features and have staff available around the clock in case an accident does happen.
Chronic health problems: If your family member has ongoing health problems, having access to care is vital to their safety. As a Life Plan Community, Freedom Square of Seminole offers higher levels of senior care, including memory care, skilled nursing and rehabilitation, if ever needed.
Better nutrition: If your family member has gained or lost weight, it can be a sign of serious medical problems or that they're having trouble preparing food. Freedom Square offers restaurant-style dining with well-balanced chef-inspired meals.
Mobility issues: If your loved one is having trouble walking or getting up and down stairs, moving to an assisted living community is one way to ensure their safety.
Difficulty with household chores: While your family member may love living at home, it's easy to fall behind on maintenance and upkeep until it becomes overwhelming. Making the move to a maintenance-free community can free them from the responsibilities of homeownership.
Prevent caregiver burnout: Being the primary caregiver for an older adult is rewarding but it's also hard physical and emotional work. Feeling burned out can seriously affect your health and well-being. When that happens, your ability to care for your loved one is significantly affected. Making the move to assisted living allows you to reassume the role of a loving family member without the worry of handling the day-to-day tasks. Learn more about caregiver stress here.
Assistance from Freedom Square Can Make a World of Difference
Obvious red flags like a broken hip or a sudden downturn in health may speed up the timeline of when to move into assisted living, but sometimes there's no one clear sign. That's why it's a good idea to familiarize yourself with the assisted living options in your area, so you can make a more informed decision before an emergency happens.
To schedule a tour of our assisted living community and learn more about what Freedom Square can offer your loved one, contact us here or use our Community Assistant.