What is Caregiver Stress Syndrome?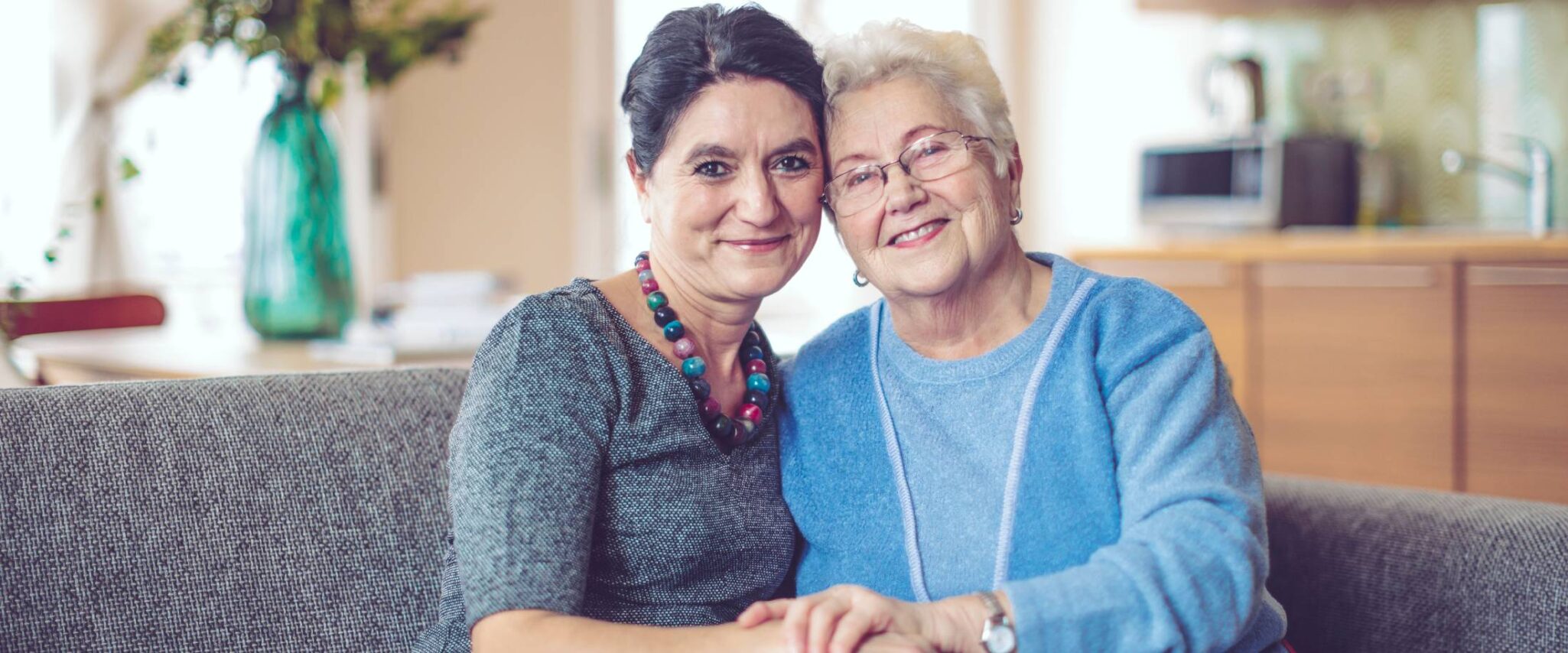 As the millions of Americans taking care of aging loved ones know, caregiving is hard. These family members do everything from shopping, cooking and cleaning, to managing finances and legal issues, to assisting with dressing, grooming, bathing, medication management and more. And when you add the typical 24-40 hours a week of care to a caregiver's job and other family responsibilities, it's not hard to see how it can lead to caregiver stress syndrome, also known as caregiver burnout.Caregiver stress syndrome is a state of physical, emotional and mental exhaustion. It happens when you're so busy taking care of someone else that you neglect your own well-being. The Cleveland Clinic says other factors that can lead to caregiver burnout include:
Unrealistic expectations: You may think your involvement will have a positive effect on the health and happiness of your loved one. But if they have a chronic illness or a progressive disease, such as Parkinson's or Alzheimer's, that may not be possible.
Role confusion: Caregiving changes the dynamics of a relationship. It's hard to separate your role as caregiver from your role as spouse, partner, child or friend.
Unreasonable demands: Some caregivers feel that providing care is their responsibility – and theirs alone. Not sharing the responsibility puts an undue burden on the caregiver, because no one can do it alone. In other cases, family members may not be willing to help with caregiving and let the primary caregiver do everything.
Lack of control: There's a lot to manage as a caregiver. Many caregivers are frustrated by a lack of money, resources and skills to effectively plan, manage and organize their loved one's care.
Symptoms of Caregiver Burnout
Many caregivers don't recognize when they're approaching burnout or are in the midst of it.According to How to Be a Resilient Caregiver, from the Caregiver Consortium, these are eight signs to look out for: 1. Fatigue. You're constantly tired and exhausted.2. Insomnia. You have a hard time getting to sleep, staying asleep or you sleep restlessly.3. Irritability. You snap at people for small things, or lose patience easily.4.Withdrawal. You don't stay in touch with friends and activities like you used to.5. Apathy. You feel numb and must force yourself to do routine caregiver tasks.6. Appetite changes. You eat more than you used to, or don't feel like eating anything.7. Guilt. You think you're not doing enough, or you feel resentment for how much you're doing.8. Increased substance use. Your primary relief is from alcohol, drugs or smoking.
Preventing Caregiver Burnout
If you or someone you know is a caregiver and they're showing signs of burnout, take steps now to reduce the stress. Here are some tips you can use to lower your stress and prevent burnout from happening in the first place.Find an outlet. Seek out a friend, coworker, neighbor, or someone you can trust to talk to about your feelings and frustrations. Keeping your emotions to yourself will only add to caregiver stress in the long run. If necessary, seek the aid of a qualified therapist.Make your own health a priority. Caregiver stress can take its toll in many ways. Be sure to get plenty of food and rest when you can. Eat healthy, nutritious meals and exercise regularly if possible.Don't let caregiving take over your life. Caregiving is an important job, but other areas of life are equally important. Take some time to spend with your loved ones and family. Invest time in things that offer rest and relief for you, such as church services or a day at the beach.Celebrate the small victories. Caregiving can seem like a big job, and it is. But even the smallest victories can mean a world of difference to the person you're aring for.Seek help and appreciation. You're only human, and it's ok  or you to ask for help too. It's important for caregivers to feel validated for their work. Ask for help when you need it and try to applaud your own efforts as well.Step away. It's healthy to take some time away from caregiving duties. Some senior living communities offer respite stays, where your loved one can stay at the community for a few days while you take a break.
Help for Caregivers
Sometimes the best way to care for your loved one is to get either short-term or long-term help. These options can help you recover from caregiver burnout while providing quality care for your loved one.
Respite Care
Respite care at a senior living community is a good way for you to take a much-needed break to rest and recharge. Some senior living communities offer half-day, full-day, overnight or extended respite stays in furnished rooms. Meals are provided, and your loved one will also have access to a wider range of activities and amenities than they have at home. They'll also have a caregiver close by, 24/7.
Assisted Living & Memory Care
Assisted living provides a comfortable, maintenance-provided residence as well as help with the daily activities of living, such as bathing, grooming, dressing, transferring and more. Residents have access to all the amenities the community offers, can participate in interesting activities and programs, and can build relationships with their neighbors. Memory care offers specialized care and programs for those with Alzheimer's or other forms of dementia. Health services are available, so you'll know your loved one can always get the help they need.
Supporting Caregivers at Freedom Square of Seminole
Freedom Square offers short-term respite stays so you can take care of your own needs for a little while. We provide the highest level of care for your loved one while you take that much-needed break. We also have assisted living and memory care if your loved one needs specialized care.If you're a caregiver, you don't have to live with caregiver stress syndrome. We're here for you. Learn more about how we can help.