Debunked: 5 Myths About Assisted Living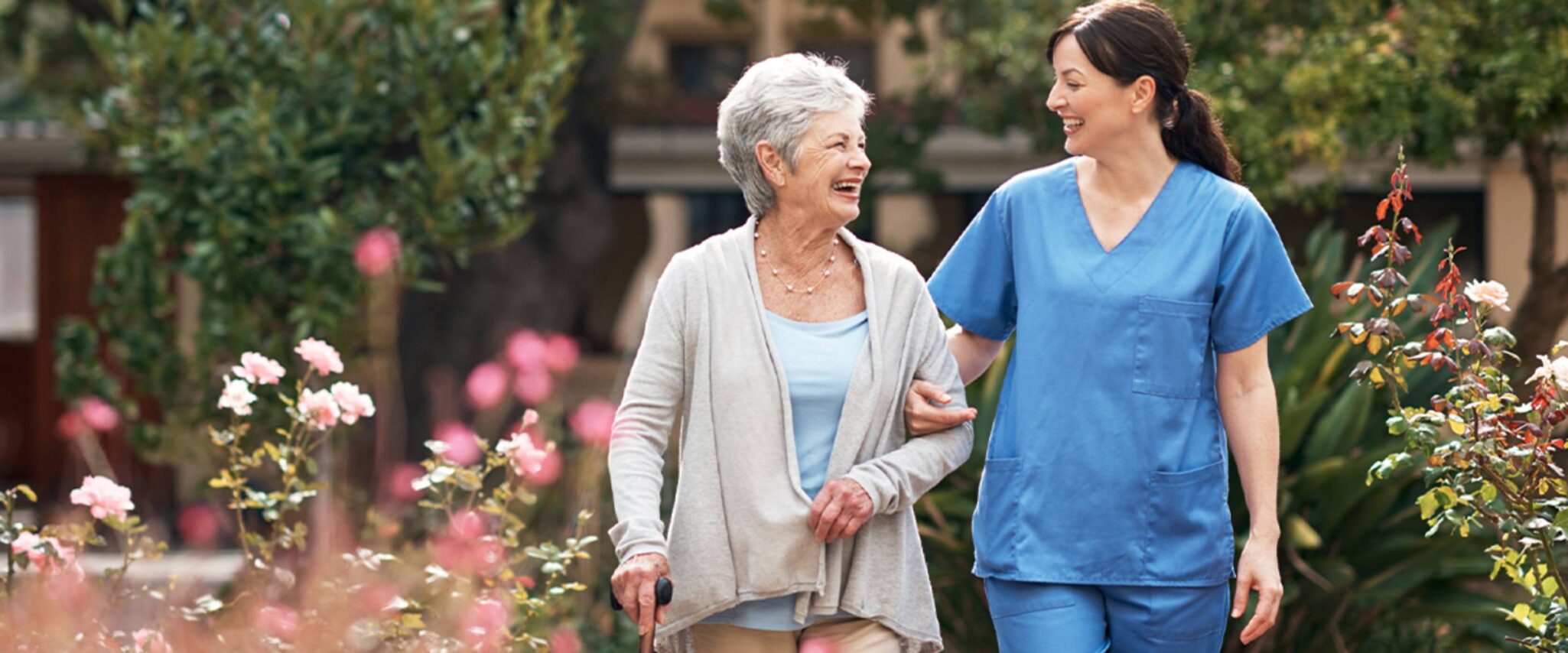 Unpacking Myths About Assisted Living
Virtually no one of any age would choose to become dependent on others. Nor would anyone wish to see this happen to a parent or loved one, let alone themselves. But growing older is a fact of life, and illness and disability are just as real. Does one have to be sick or disabled to consider moving to an assisted living facility? No. Those who do simply need a hand with certain activities of daily living.Will this need for assistance and care become more urgent? In time, perhaps. But assisted living communities exist to help our seniors hold on to their independence. Assisted living programs are designed to maintain and encourage the mental and physical strength of residents. They offer the aid of professional clinicians and therapists whose job is to help preserve independence for as long as possible. And assisted living communities provide a social environment that can be vital to an older loved one's well-being. That's why it's important to dispel the myths that have arisen around assisted living facilities. In reality, they provide much-needed aid to seniors while respecting their freedom and preserving their dignity.
What is assisted living?
Assisted living communities, or the assisted living option at a Life Plan retirement community, give residents a little extra help to complete the tasks of daily living. This may come in the form of assistance with meals, light housework, bathing, dressing, taking medication or perhaps navigating the common areas of the larger community. Assisted living residents have their own private residence and can take advantage of activities, programs and special attention designed just for them. Seniors can get the help they need to live more independently, and loved ones are assured that their parents or grandparents are living in safety and comfort. Let's revisit some of the misconceptions people have about assisted living.
The Most Common Myths
Assisted living is just for the sick or disabled.
This is a common myth about assisted living, and it's not accurate. Though assisted living communities may maintain a staff of nursing professionals, they are not places where disabled or ill people seek recovery. A residence in an assisted living community is just like living in an apartment — with the added benefit of "call for assistance" systems and on-call physicians. Today's assisted living is where people go to maintain their quality of life. This assistance is what helps keep them independent longer.
  Just another nursing home?
The answer is no, although too many people believe this. While it's true that a nursing care facility and residential assisted living have certain things in common, such as immediate access to care professionals, assisted living is not the same as long-term nursing care. Nursing homes provide short-term skilled nursing care for rehabilitation after illness or injury, as well as long-term custodial nursing care for residents who need ongoing medical supervision. The rooms or suites for long-term nursing care are more like hospital rooms than the apartments you'll find in assisted living. Assisted living is designed to maximize mobility, independence and autonomy, whereas nursing homes provide a higher level of care in a more restrictive environment.
  More expensive than staying at home?
The key to approaching this myth is to consider all the expenses incurred from remaining at home and all the advantages received from assisted living. The fee for assisted living services at a Life Plan Community includes entertainment, meals, access to a wide range of amenities, therapeutic services, memory care, and medical attention if needed. Assisted living communities offer a range of prices to choose from. On the other hand, you may find that when you total the expenses for your mortgage, taxes, maintenance, utilities, and the cost of modifying your home with necessary safety features, it may actually cost more than living in an assisted living community. And If a paid caregiver is required to make living at home viable, assisted living becomes even more cost-effective.
  Will you lose independence in assisted living?
On the contrary, assisted living services are designed to provide a safe environment with the right amount of assistance to enable residents to live more fully and independently. Residents live on their own schedule, in their own way, while receiving the assistance they need. Assisted living is intended to feel as much like home as possible, and residents are encouraged to personalize their space just as they would at home. And at a community like Freedom Square of Seminole, residents in assisted living also experience a strong sense of community without sacrificing independence, autonomy or dignity.
All assisted living communities are the same.
Not true. Assisted living communities can vary when it comes to overall size and physical layout, the living options available, and how extensive the care plans and services are. While some assisted living communities only offer limited care, others offer extra help with transportation and health services for those who require more in-depth medical attention.
How to pay for assisted living.
Although nursing home care is covered by Medicare and Medicaid, assisted living is not. Both independent living and assisted living require residents to self-pay. Funding can come from the loved one's income or savings, support from family members, a reverse mortgage, or from equity in the senior's home. Many believe that the security, care and peace of mind make assisted living well worth the investment.
When to consider assisted living.
The time to explore assisted living options for yourself or a loved one is before the need becomes too great. When you begin to have concerns about your safety or the safety of a loved one, start looking at assisted living communities in your area. Not only will you receive personalized help for completing daily tasks, you'll have the ability to request more or less assistance as you need it. Assisted living at Freedom Square of Seminole starts with a personal services assessment in order to understand the scope of your needs or those of your loved one. Once that's established, we'll put a plan in place with just the right amount of assistance tailored to your needs. Our assisted living residents enjoy an array of personal services as well, including weekly housekeeping and flat linen service, scheduled transportation, personal concierge services, and more, in addition to assistance with daily living activities.Remember, waiting for a sudden life change, such as a stroke or a fall, can limit or eliminate your eligibility to be admitted into assisted living. Most communities require new assisted living residents to be somewhat independent at the time they enter. It's best to come early, when all you need is a helping hand with the basic activities of daily living. At Freedom Square of Seminole, we'll provide precisely the right level of assistance, and you always have choices. We invite you to explore our assisted living services online or by calling us at 727-547-3315.