14 Halloween Activities for Seniors with Dementia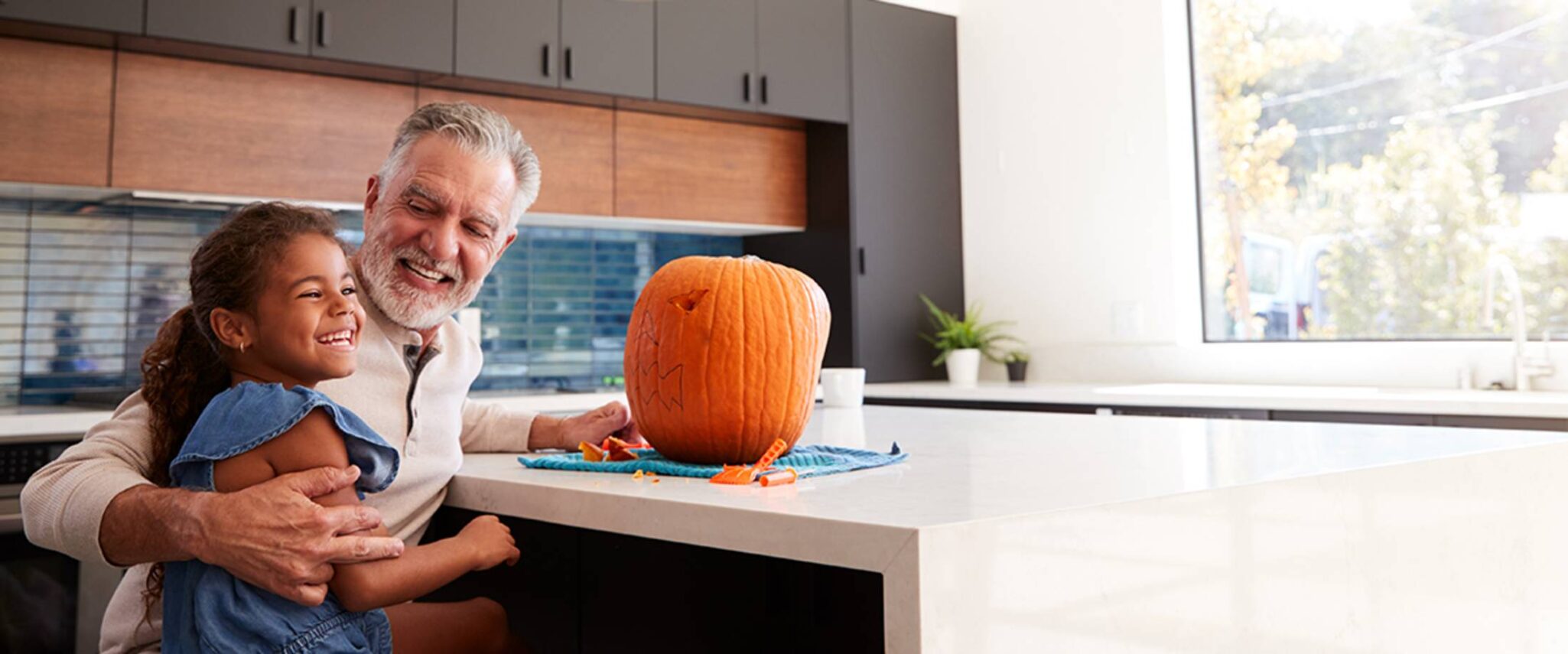 Halloween can be a fun holiday for everyone, including people with dementia either living at home or in memory care at a community. One thing to keep in mind as you plan Halloween activities for people with dementia is that changes or sudden disruptions to their routines can be disturbing. So here are some tips and enjoyable ways to have a spooktacular time together.
Make a trick-or-treat plan.
Having doorbells ring at night or while your loved one is settling into bed can be upsetting to them. Here are some things you can do to still participate in the neighborhood fun.
Keep the decorations fun.
People with dementia have been known to wander in response to Halloween decorations that talk or scream, and flashing lights or scary decor can be very disturbing.
Make no-carve pumpkins.
No sharp knives, no messy pumpkin insides to deal with. And here's one that gives Halloween pumpkins some sparkle. 
Be sure crafts are simple.
Halloween activities like crafting can be a fun way to engage your loved one. Choose crafts with simple steps and supplies that are easy for your loved one to use. Explain one step at a time, and have patience as you go. Try some of these easy crafts:
Spend time together.
Here are some easy dementia activities you can do together this Halloween:
Each day at Freedom Square of Seminole, we take it as our mission to enrich the lives of our residents with Alzheimer's disease and other forms of dementia by creating success stories and celebrating the abilities that remain. Learn more about our memory care services.