Why Socialization Is Vital for Overall Senior Health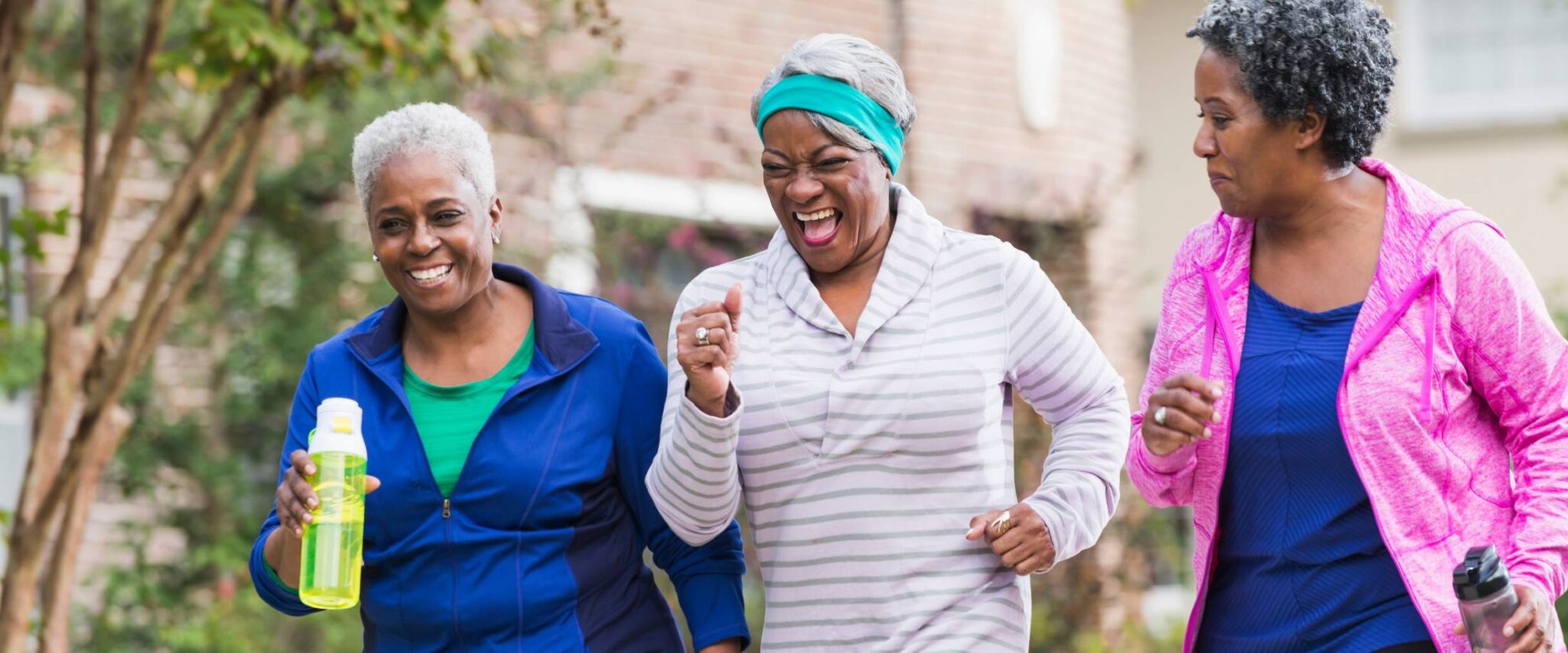 Life's changes can take us by surprise. Family and friends move or pass away. Health changes prevent us from doing what we used to do. Transportation becomes a challenge, so we stop going out. Social distancing draws a line between safety and those we love. The importance of socialization dims as social circles shrink, and we find ourselves spending more time alone.For reasons that include the pandemic, more than three in five Americans say they feel alone or left out. Including both young and old, this number has increased by 13% since 2018, according to a health insurance survey.And loneliness has widespread effects on our health. It's been shown to affect our mental health, leading to issues such as anxiety and depression. It's linked to a higher risk of coronary heart disease and stroke, and negatively influences our genes and immune systems. It also increases the risk of premature death, not just for seniors but for younger people too.
What can you do about loneliness?
If being lonely hurts your quality of life, it stands to reason that social connections can heal it. A study by the Global Council on Brain Health found that older people who are more socially engaged and have larger social networks tend to have a higher level of cognitive function. On the whole, seniors who understand the importance of socialization and make social connections a priority live healthier, happier and longer than those who don't.Staying connected with others helps increase our sense of belonging and improves our overall outlook on life. When you're around other people, you're more likely to feel positive about the world around you, reducing your risk of depression and anxiety.
Make it meaningful.
Don't rush. Don't skim. Don't let yourself be distracted. Be present with the person you're connecting with. Understanding the importance of socialization means sharing time to have a meaningful interaction and a meaningful conversation, to share our lives with others, and minimize their loneliness as we minimize ours.
Put it on the schedule.
With technology at our fingertips, it's easier than ever to stay connected with a phone call, text, email or posting to social media. Try to include in-person interactions when possible and set it up as a regular date. Whether face-to-face or virtual, the importance of socialization means that getting together shouldn't  be a one-off occasion.
Make it part of an activity.
Participate in a social activity that keeps you moving. You're more likely to exercise if you have someone to do it with you and motivate you to keep going. Socially active seniors also have stronger immune systems, making it easier to fight off colds and other illnesses.
Mix it up.
Social activities add variety to your life, giving you something to look forward to so you won't feel restless. A lively game night, getting together for a movie, a book club, volunteering — look for ways you can combat isolation, and find a healthy balance between socializing and downtime.
Start a conversation.
Keeping your brain active and engaged can reduce your risk of developing a memory condition like Alzheimer's or another form of dementia. Whether you engage on social media, over the phone or over a cup of coffee, a lively debate with friends can keep your mind sharp and strengthen connections in your brain.
Take the next step.
We understand the importance of socialization and offer myriad ways to bond with all kinds of friendly, interesting people at Freedom Square. Painting and crafts. Fitness and yoga. Clubs and committees. Outings and celebrations.  No matter how you like to spend your time, our welcoming community has something for every interest. Call us at 727-547-3729 and discover the keys to healthy aging and vibrant living, no matter your age.