Authors Who Became Famous Later in Life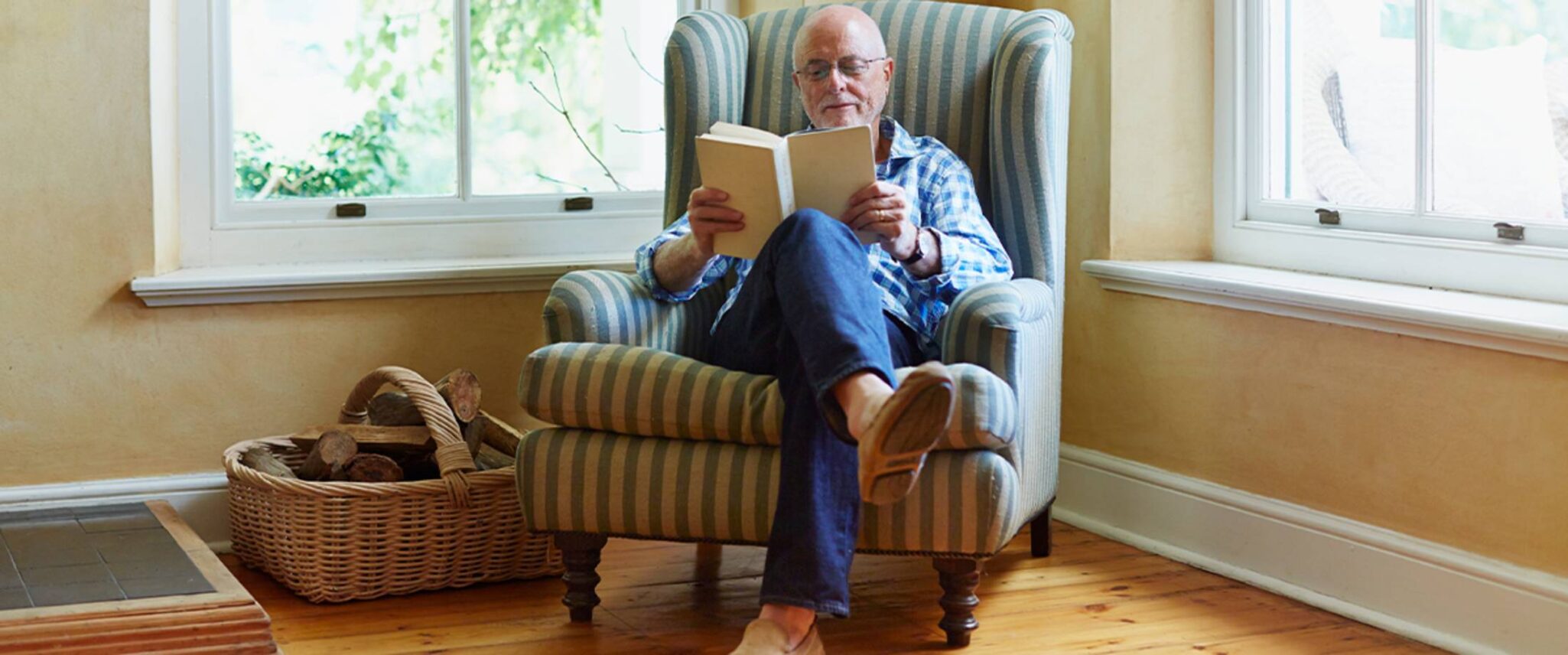 Maybe you've always wanted to write your memoir. Or you have a story burning inside your imagination you need to share. Retirement is certainly a good time to blow the dust off your notes and fire up your laptop. Older authors have advantages younger ones often lack. They can draw upon the wisdom and a depth of experience more years bring. They don't have the financial pressures or child care responsibilities that someone in their 20s or 30s may have. And if the saying that you have to read 1,000 books to write one book is true, then older authors definitely have a good head start.
Late Bloomers
There are plenty of authors published late in life, and you've likely heard of them. People all over the world read their books with great enjoyment, not knowing — or caring — how old the writers were when they wrote them.  Our list of late bloomers may inspire you to realize your dream of penning and publishing a tale. Some of these famous authors began honing their craft at an early age. Some started writing in their 50s or later. Some are responsible for over 100 works spanning their lifetime, while others wrote only one. The point is, there's no right or wrong way to embark on a writing career. You're absolutely free to follow your heart and write whatever you want. Compose your draft. Revise. Polish. Publish! You'll create the type of book only you can imagine.
Cormac McCarthy
McCarthy was born in Providence, Rhode Island, in 1933 and grew up in Tennessee. He reportedly changed his name from Charlie to Cormac to avoid being associated with ventriloquist's dummy Charlie McCarthy. Regarded as one of our nation's finest contemporary writers, he was not successful in his early writing career. It wasn't until he published The New York Times bestselling "All the Pretty Horses" at the age of 60 that he won critical acclaim. He's won the National Book Award, the National Book Critics Circle Award, and the Pulitzer Prize for Fiction.
Frank McCourt
Frank McCourt was born in New York City in 1930. His family was formerly from Northern Ireland and moved back there during the Great Depression. "Angela's Ashes," which he wrote at the age of 66, is his bestselling memoir of the impoverished childhood he endured in Brooklyn, New York, and Limerick, Ireland. He won the National Book Critics Circle Award in 1996, and the Pulitzer Prize for Biography or Autobiography in 1997.
Harriet Doerr
Doerr grew up in California before marrying and moving to Mexico, where her husband was working to restore a family-owned copper mine. The time she spent in the small Mexican mining town would provide the subject matter for her books. She returned to California after her husband died and enrolled at Stanford, where she graduated with a bachelor's in European history at the age of 69. Her first novel, "Stones for Ibarra," was published when she was 74. It went on to win a National Book Award.
Laura Ingalls Wilder
Laura Ingalls Wilder was born in Wisconsin in 1867. She wrote her first book, "Little House in the Big Woods," at age 65. She went on to write seven more books, including the American classic of pioneering life, "Little House on the Prairie." She also wrote diaries, letters and poetry that documented her life as a farm woman and teacher. Wilder was five-time runner-up for the Newbery Medal, and the literary award The Wilder Medal was named for her contribution to children's literature. Her "Little House" books are still popular with readers today, and were made into movies and a long-running TV series starring Michael Landon.
Margaret Atwood
Born in Canada in 1939, Atwood began writing plays and poems at the age of 6. Since then, she's published over 100 works, including novels, poetry collections, children's books, e-books, graphic novels, television scripts and libretti. Her science fiction novel, "A Handmaid's Tale," published in 1985, was recently made into an award-winning TV series. Atwood says she's a terrible speller, but that hasn't stopped her. At 80, her sequel to "The Handmaid's Tale" was a joint winner of the 2019 Booker Prize.
Millard Kaufman
At a tiny, isolated desert town, a train stops for the first time in four years. A mysterious one-armed stranger gets off.  And nothing's going to stop him finding the man he's looking for. So went the plot of "Bad Day at Black Rock," a crime thriller film starring Spencer Tracy and Ernest Borgnine in 1955. The screenplay was written by Academy Award-winning screenwriter and novelist Millard Kaufman, also the co-creator of Mr. Magoo. Kaufman began screenwriting in his early 30s, but his first novel, "Bowl of Cherries," was published when he was 90.
Peter de Smet
Another year, and I still don't like old people.This is the first line in "The Secret Diary of Hendrick Groen, 83 ½ Years Old," which was published in 2014. Groen records his life in a nursing home surrounded by obnoxious peers and rebellious friends as he confronts the health challenges of an octogenarian. The frank and funny book was translated from the Dutch and became an international bestseller, but the identity of its author remained a mystery until 2016. Peter de Smet, a 61-year-old librarian with no previous published work, was finally revealed as its writer.
Raymond Chandler
It was a blonde. A blonde to make a bishop kick a hole in a stained-glass window.This quote from "Farewell, My Lovely" is a classic example of Raymond Chandler's signature style. Born in Chicago in 1888, Chandler was an oil company executive who lost his job during the Great Depression. He turned to writing to make a living, and published his first detective novel, "The Big Sleep," at the age of 46. He published several more crime novels, nearly all of which were turned into film noir. His novels are considered masterpieces of American crime fiction, and his writing has had a far-reaching impact on all styles of popular literature.
Toni Morrison
Toni Morrison was born in Ohio in 1931. She earned a master's in American literature from Cornell University and went on to become the first black female editor in fiction at Random House in New York. She has written nearly a dozen books, first winning national acclaim with "Song of Solomon," published in 1977. At the age of 56, she published her most celebrated novel, "Beloved," inspired by the true story of an enslaved African American woman, and for which she won the Nobel Prize in Literature.
Wallace Stevens
I do not know which to prefer,   The beauty of inflections   Or the beauty of innuendoes,   The blackbird whistling   Or just after."Verse V: Thirteen Ways of Looking at a Blackbird"   Modernist poet Wallace Stevens was born in Pennsylvania and worked as a lawyer and insurance executive. His poetry was first published when he was 35, but the work he's known was written well after he turned 50. His best-known poems include "The Auroras of Autumn," "Thirteen Ways of Looking at a Blackbird," and "The Idea of Order at Key West." He had several bitter arguments with Robert Frost and once punched Ernest Hemingway in the jaw. Wallace won the Pulitzer Prize for his collected poems at the age of 75.If you'd like to explore the writing of other authors published late in life, try searching websites for book lovers such as Goodreads, Amazon and Whichbook. Or simply settle in for a comfortable read in our well-stocked community library, which features works by many famous authors. You'll find classics, nonfiction and fiction genres, including mysteries, thrillers, romance, fantasy and much more. The energizing independent lifestyle at Freedom Square of Seminole encourages lively literary discussions in book clubs and the opportunity to develop your writing style in writers' groups. Reach out to us to learn more.