Caring For Aging Parents: 13 Of The Best Apps For Caregivers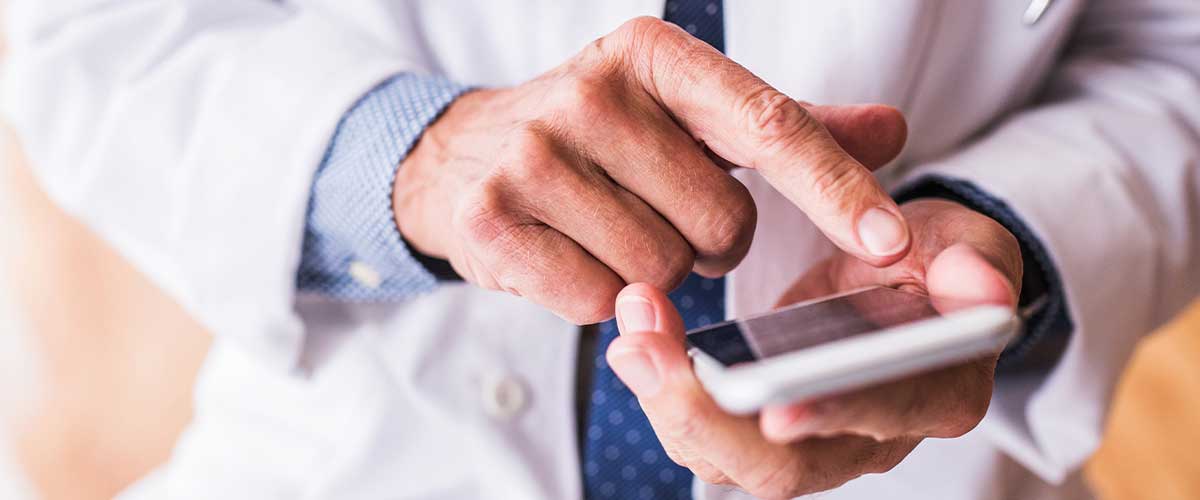 If you're caring for aging parents or a loved one, no one has to tell you how hectic life can be. Fortunately, there are many caregiver apps available for smartphones and tablets that can help you strike a better balance between providing elderly care and your other everyday responsibilities. Below are 13 of the best caregiver apps that can help keep you organized, connected, save time and reduce stress.
Apps to help you stay organized and connected:
CareZone
This worry-free app lets you store and manage your loved one's important documents in one secure place. You can upload medical files, advance directives, insurance information, important contacts and more. You can even scan your loved one's pill bottles with your smartphone's camera to create a detailed list of medications and dosages. There's also a shareable calendar with automatic reminders for appointments, medication times, and when prescriptions are ready for refills. Many primary caregivers like the to-do section where they can coordinate care with friends and family members.Available for free at the App Store and Google Play.
AARP Caregiving
From one of the most trusted names in senior living, this caregiver app puts valuable information and resources on how to effectively care for aging parents' right at your fingertips. It also lets you keep track of medications and appointments, and communicate with family members and other caregivers, but goes one step further. It features a help center where caregivers can find quick answers to urgent or commonly asked questions with answers from AARP professionals.Available for free at the App Store and Google Play.
Lotsa Helping Hands
This app makes it easy to organize care for elderly parents. Lotsa Helping Hands lets you create and coordinate a village of care around your loved one in one central place. Invite whomever you like to join your group and quickly manage everything from scheduling rides and meals to appointments and family gatherings. Group members can sign up to volunteer for tasks such as meal delivery and other ways to help. Members can also share photos, leave encouraging messages, and stay in the loop.Download it for free at the App Store and Google Play.  
Apps for staying prepared:
First Aid by American Red Cross
This popular app provides instant access to lifesaving information on handling the most common first aid emergencies, including CPR. It features simple step-by-step instructions with prioritized steps to take during an emergency,  plis videos and animations to make learning first aid fun and easy, and safety and preparedness tips for a range of severe weather. You can also easily call 911 at any point within the app.Available for free at the App Store and Google Play.
Apps for medication management and tracking:
Medisafe
Easy to use, Medisafe is a great app for managing your loved one's prescriptions and medications. Many primary caregivers love it because its sole purpose is to send you and your loved one personalized reminders for when medications —and what dosage — need to be taken, and a tracker is used to confirm it. Caregivers also can be alerted if medications were missed. There's also a pill counter that alerts you when refills are needed. Plus there's a calendar, doctor appointment manager, and a logbook to share, if desired, with a physician.Available for free at the App Store and Google Play.
RxSaver by RetailMeNot
Who doesn't like to save money? The RxSave app makes comparison shopping for medications simple and finds valuable coupons that can save you up to 80% off prescription drug prices — whether you have insurance or not. Just enter the name of a medication along with your ZIP code, and RxSaver will show a list of current pricing with coupons at local pharmacies. Simply choose the one you desire and save it to your smartphone or print it out to show to the pharmacy staff when you arrive.Available for free at the App Store and Google Play.
Apps for monitoring care:
eCare21
The eCare21 app monitors your loved one's health 24/7 in real time. Through the app and a wearable fitness tracker, such as a FitBit or Apple watch, it collects, compares and analyzes your loved one's heart rate, physical activity, weight, calorie intake, medication adherence, and glucose to help caregivers and health providers proactively create and improve care plans.Free to download at the App Store and Google Play, but a monthly subscription starting at $7.95 is required. 
Symple
Symple Symptom Tracker & Health Diary makes it, well, simple to track and document a loved one's symptoms daily that may affect their health in the long run. You can track symptoms such as fatigue, headaches, joint pain, brain fog and anxiety to help you spot patterns that may have otherwise gone unnoticed. Symple makes it easy to remember and share a loved one's history of symptoms to help them get the most out of their next doctor's visit.Free to download at the App Store and Google Play. Premium features cost extra. 
Apps for dementia caregivers:
Alzheimer's Caregiver Buddy
If you're providing elderly care for a loved one suffering from dementia, this useful caregiver app offers useful tips and tricks to help you provide better care. Developed by the Alzheimer's Association, you'll find instant, expert advice for help in areas such as dealing with activities of daily living; dealing with forgetfulness, concentration and wandering; plus how to cope with new and overwhelming behaviors like aggression or hallucination. You can also find ways to help you manage your stress, navigate family conflict, and reach a 24/7 helpline.Download for free at the App Store and Google Play. 
MindMate
MindMate is an interactive app for loved ones with different levels of dementia. For those with less-advanced dementia, it provides fun, stimulating brain games; exercise routines; and recipes scientifically proven to improve brain health and slow cognitive decline. To help relax and ease a loved one's mind, it includes classic TV programs and popular music from the 1950s and '60s. It also offers a daily diary where you can record precious memories and post photos.Free to download at the App Store and Google Play.
It's Done!
"Did I remember to …?" It's Done! For primary caregivers and their loved ones in the early stages of dementia, this simple and popular app lets you create a checklist of everyday activities and confirm that the tasks have been done. Did you give Mom her morning medications? Is the dog or cat fed? Just check the app. Likewise; your loved one can use it to help them remember their tasks, too. Did they lock the front door? Turn off the stove? Take their vitamins? There's also a handy alarm for time-sensitive tasks such as when to take a medication. It can even notify you by text or email when a task is completed.Available at the App Store and Google Play for $2.99. 
Apps with the caregiver's health in mind:
CareBetter
CareBetter connects you with a community of people who are also caring for loved ones with Alzheimer's or other forms of dementia. You can text or email, one to one, with a fellow caregiver who's going through a similar journey and understands. The app also puts you in touch with trusted nonmedical experts in the field of dementia — dietitians, care managers, financial advisers, benefits specialists, elder care attorneys — who can provide guidance and answer care-related questions to help you make informed decisions for your loved one.Free to download at the App Store and Google Play.
Pacifica
Self-care is essential for caregivers. Pacifica is a mindfulness app designed by psychologists to help improve the mental health of caregivers experiencing stress, anxiety and depression. It provides guided lessons, activities and methods for meditation, relaxation, mood tracking and behavioral therapy. Pacifica helps break the cycle of negative thoughts and effectively manage mental health. It also connects you with communities and groups for sharing advice and getting support from others.Free to download at the App Store and Google Play, with extra features available for a monthly or yearly subscription.
We're Here for You and Your Loved One
If you need help caring for elderly parents or a loved one, they're always welcome at Freedom Square of Seminole. We offer personalized assisted living and secure, unmatched memory care here on our beautiful campus in Pinellas County, Florida. And when you need a well-deserved temporary break from caregiving, we offer short-term respite stays for your loved one while you attend to your own needs. Contact us today for a tour of our senior apartments in Seminole, Florida.