How to Cover the Cost of Senior Living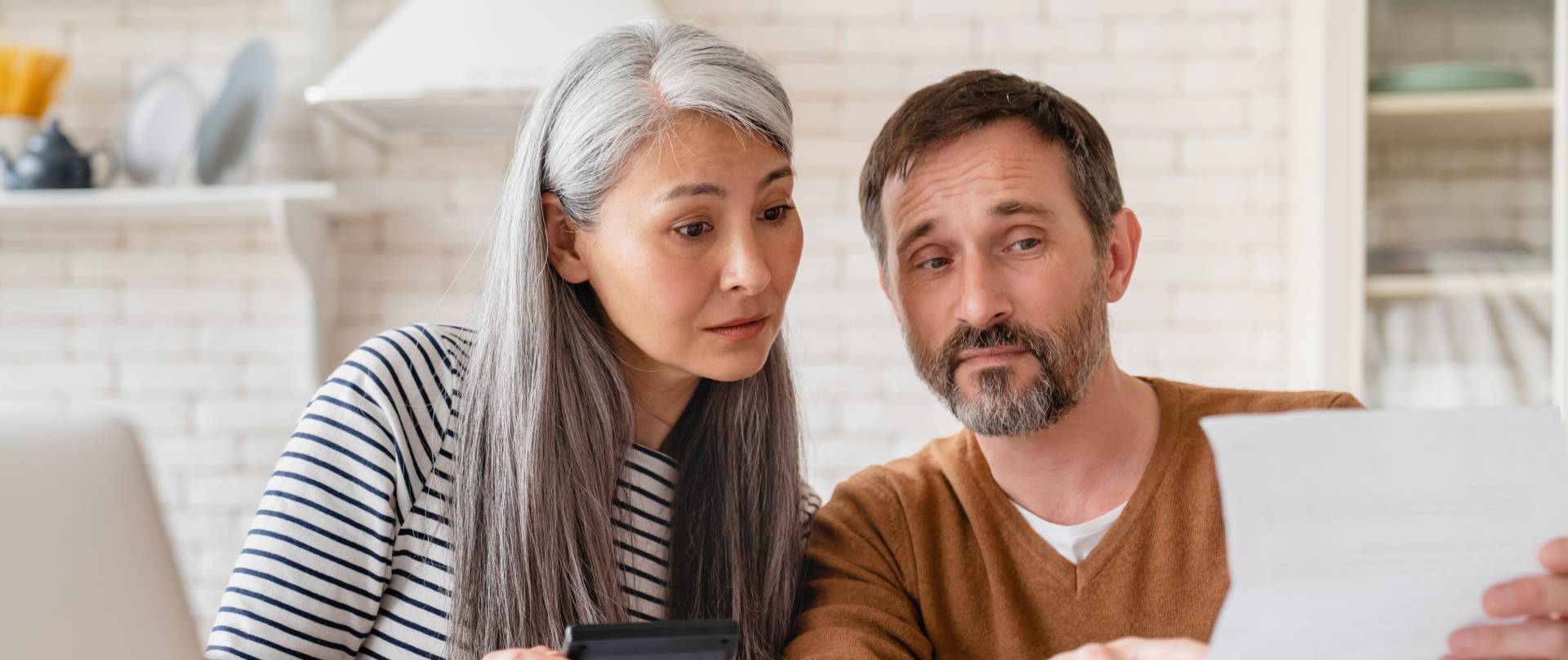 Most people are uncomfortable talking about money. According to one survey, respondents considered the subject of money more taboo than marriage problems, drug addiction, politics and religion. But there are times when talking — or at least thinking — about money is unavoidable, and looking into senior living options is one of those times.
If you're researching retirement communities for yourself or a loved one, you're probably wondering how to pay senior living costs. Our guide outlines your options. Keep in mind, it's a good idea to talk with your financial advisor to determine which of these options will work best for you.
Use a Combination of Private Resources
Private resources can include income from Social Security and annuities, a pension plan, an IRA, retirement savings such as a 401(k), and other savings accounts, including brokerage accounts, and certificates of deposit (CDs). Make a list of these resources, and the amount of income you expect from each. You can find out how much your Social Security benefits will be by using the Social Security Administration's benefit calculator.
Take Advantage of Your Home's Equity
If you're a homeowner, you're living in one of your most valuable assets, and there are several ways you can capitalize on that value:
Sell your home.

You can use the profits to help

pay for senior living

.

Rent your home.

The monthly income can augment your retirement funds.

Borrow against your home's equity.

You can do this through a

reverse mortgage

, a home equity loan, or home equity line of credit (HELOC). Each option has different rules and restrictions, so you'll want to do some research to see if any are feasible.

Take out a bridge loan.

This short-term loan can fund senior living while you wait for your home to sell. You repay the loan from the proceeds of the sale.
Put
Long-Term Care Insurance
to Use
As you might expect from the name, this type of insurance can be used to cover long-term care, which typically includes assisted living, skilled nursing, memory care, and hospice services in a senior living community, plus home health services and adult day care services. However, to take advantage of the benefits of this insurance, you need to have planned ahead. The best time to buy long-term care insurance is between age 50 and 65. Applicants who already have a debilitating condition or who are over age 75 are unlikely to be approved.
Apply for
VA Benefits
For eligible U.S. military veterans and their surviving spouses, veterans benefits can be used to pay for senior care. The VA Pension and VA Survivors Pension provides a tax-free monthly payment that you can use to cover senior living costs.  For eligible veterans who need help with daily activities, the VA Aid and Attendance benefit provides an increase in monthly income that can be used to pay for long-term care services.
Sell Your
Life Insurance
Policy
A life settlement is one of several options for using life insurance to pay for senior living. With a life settlement, a policyholder can sell their life insurance policy in exchange for a lump sum cash payment they can use for any reason, including covering retirement or long-term care. The payment may be significantly less than the death benefit, so this option is best if you were planning to let your policy lapse.
Continue to Work
Not every older adult is looking for a life of leisure. Continuing to work can provide income and a number of other perks, including a feeling of purpose, mental stimulation, and the chance to share your expertise.
Choose a Community that Offers Life Care
Life Care is a financial contract offered by some Life Plan Communities, which are retirement communities that have independent living and a continuum of care on the same campus. In Life Plan Communities that offer Life Care, residents pay an entrance fee and a monthly fee. This secures an independent living residence and allows them to transition between different levels of care, if necessary, without a significant increase in their monthly costs. With health care costs continuing to rise, Life Care contracts can offer considerable savings on long-term care.
Opt to Customize Your Senior Living Costs
Freedom Square of Seminole gives independent living residents the option to tailor their payments to suit their finances. Residents can choose to pay a lower upfront entrance fee,  and then follow a flexible timeline for paying the remainder once they've moved into the community.
Flexible Financing for a Carefree Retirement Lifestyle
If you have questions about covering senior living costs, reach out to a senior living representative at Freedom Square of Seminole. We can tell you about our financial options, the benefits of a Life Plan Community, and the carefree lifestyle you'll find here at our beautiful senior living community.