Life Care vs. Rental Communities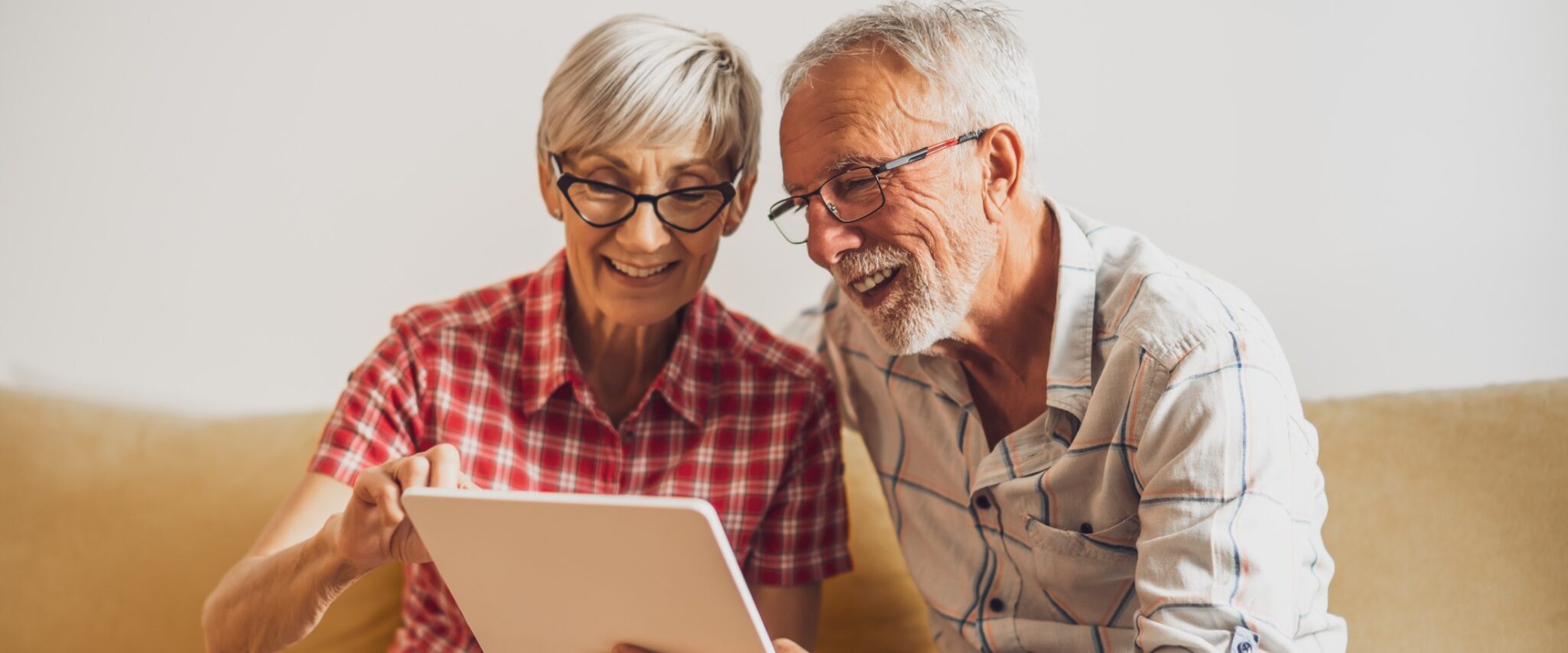 Moving to a senior living community is an important decision and one you want to get right. As you do your research, you're sure to come across a variety of terms to describe different types of communities. These terms may include Life Plan Community, Continuing Care Retirement Community (CCRC), independent living, Life Care, senior living and more. You've probably also found there's a difference in cost, especially between an entrance fee Life Care community and a rental community. But what are the differences, and does it really matter which one you choose?
For starters, the terms Life Plan Community and CCRC are used interchangeably to describe communities that offer independent living and access to a full continuum of care that may include any or all of the following: assisted living, memory care, skilled nursing and rehabilitation.
What Is Life Care?
Life Care is a type of contract offered by a Life Plan Community — like Freedom Square of Seminole — that provides peace of mind by offering guaranteed access to higher levels of care, if ever needed, at predictable monthly prices, typically well below market rate.
If the community offers only (or primarily) a Type A Life Care contract, you may hear it referred to as a "Life Care community," even though Life Care technically refers to the contract, not the community.
Life Care is available only at communities that charge an entrance fee. Those entrance fees enable the community to offer their residents high-quality on-site care at reasonable, predictable prices not available to those seeking care on the open market. You're not likely to find such comprehensive care at affordable rates at a rental retirement community. This is one of the major differences between entrance fee Life Care communities and rental communities. Below, we go into more detail about these two senior living options.
Rental Retirement Communities
A rental retirement community is a good option if you're able to live on your own without the need for higher levels of care. When comparing Life Plan Communities to rental communities, one of the features that stands out most is that the rental option doesn't require an entrance fee. But there's more to consider than what you'd be paying today. Here's some general information about rental communities:
Fees — Residents sign a lease for an agreed-upon length of time — anywhere from month-to-month to a year. While there may not be an entrance fee, there will likely be a security deposit, which may or may not be refundable. Your monthly fee is determined by the size of your residence, the level of care you need and the amenities you use.
Lifestyle — A variety of services and amenities will be built into your monthly payments. While they'll vary by community, it can include meals, housekeeping, maintenance, transportation, and on-site events and activities. In general, rental communities offer more à la carte services than Life Plan Communities. Be sure to review the rental agreement to see which services are included and which will have the extra cost added to your monthly fee.
Care — Many communities provide only independent living, but some may also offer higher levels of care, including assisted living services — either in your home or in a different area of the community — and memory care. However, for these higher levels of care, you may have to pay full market rates. If your spouse needs care, you could end up paying for their separate accommodations and care on top of the cost of your residence.
Life Care Communities
Life Care communities are Life Plan Communities that offer a Life Care contract. Other features include:
Fees — Life Plan Communities require an initial entrance fee plus an ongoing monthly service fee. A Life Care contract may also offer tax advantages that can save you money over time. (Consult with your tax advisor.) The entrance fee secures lower rates for any future care you may need that is typically just a little more than the monthly fee you pay in independent living.
Lifestyle — These communities offer a variety of housing types, floor plans, and square footage options, all of which help determine your entrance fee and monthly service fee. Your monthly service fee covers utilities, housekeeping, maintenance, choice of meal plans, activities, programs, classes, on-site cultural events, scheduled transportation, and the use of all community amenities.
Care — With the upfront investment of an entrance fee, a buy-in option may look more expensive. However, the plan for lower-cost, predictably priced long-term care adds value and peace of mind that's hard to put a price tag on. Plus, a Life Plan Community's health care center is strictly regulated and inspected on a regular basis.
Caring for Your Future
When it comes to choosing between a Life Care community and a rental community, the biggest factor to consider is whether or not you think you'll need care in the future. But before you decide, consider this — the U.S. Department of Health and Human Services reports that 70% of seniors 65 and older will need some type of long-term care — with an average stay of approximately 3 years. And even if you don't need care, what about your spouse?
At Freedom Square of Seminole, you never have to worry about what's next if your health needs change. To see more of our beautiful community and learn about the benefits of our Life Care lifestyle, contact one of our senior living representatives today.