Why Do I Need a Life Plan Community?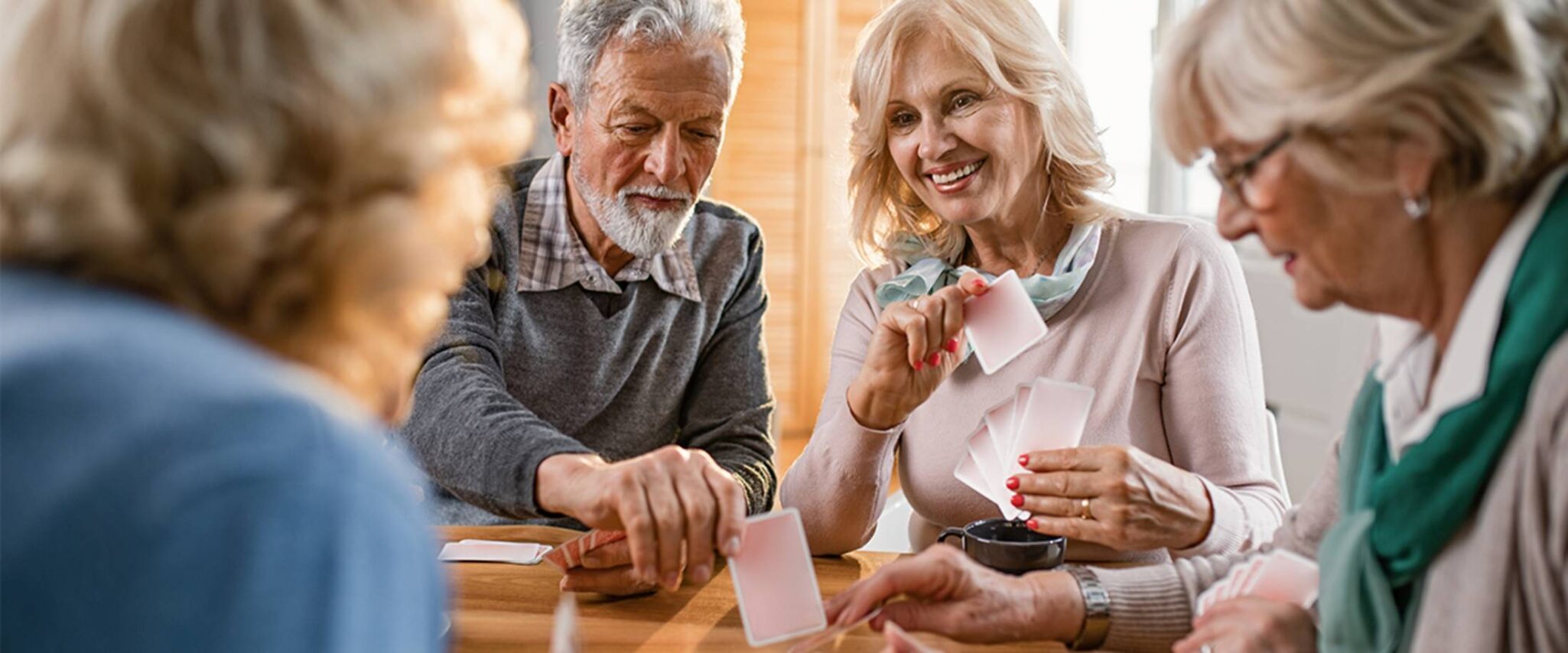 Why You Need What Life Plan Communities Offer
You may have heard the term Life Plan Community, but are you certain of its meaning? Is it the same as a Life Care community? Not entirely. Times and terminology change, and precise answers to questions about Life Plan and Life Care communities have become somewhat nuanced. The good news is that you now have more living options than ever for residential independent living, senior health care and long-term care.   
The name game
Originally called Continuing Care Retirement Communities (CCRCs), today's Life Plan Communities are for those who prefer to live in the same place as they grow older. These communities make that possible by providing progressive levels of care on a single campus, allowing residents to simply change their residence as their health needs change. Typically, a Life Plan Community will offer five options: independent living, assisted living, memory care, skilled nursing rehabilitation therapies, and long-term nursing care. This can vary from community to community.Residents can start out living independently in an apartment and later transition to assisted living to get more help with daily activities or to skilled nursing to receive more medical care while remaining in the same community.The name Life Plan Community was adopted in 2016 to better reflect the expectations and preferences of the coming wave of baby boomer retirees. Life Plan Communities free residents from having to cope with every health contingency that may arise in retirement by providing a comprehensive plan that accommodates virtually any health change or development. A Life Plan Community is where "planning" and "living" merge.   
The benefits of a Life Plan Community
The overall benefit is that Life Plan Communities combine housing, care, services, amenities and activities in one place, offering residents a sense of stability and familiarity as their abilities or health conditions change. These communities charge an entrance fee to "buy into" the community, providing lifetime use of a residence. You'll also pay an ongoing monthly fee.Entrance fees usually start at $200,000 to $300,000 and increase depending on the individual community, its location, the particular residence you choose, the number of occupants and other factors. A portion of this fee is often fully or partially refundable to you or your estate. Many potential residents use the proceeds from the sale of their home to fund their entrance fee. Monthly fees typically run from $2,000 to $4,000. This fee covers a variety of services, amenities, wellness programs, indoor and outdoor maintenance, a calendar of activities, dining, and other potential perks.You might also realize certain tax advantages from living in a Life Plan Community, but since the laws can change, it's best to consult a tax professional to be certain.Perhaps the best benefit of a Life Plan Community is knowing that if the unexpected happens and you suddenly need the services of assisted living or round-the-clock nursing care, you won't have to change your address or move to a different city. You won't have to search for the right care providers or move into a nursing home you know nothing about. Life Plan Communities have everything ready and waiting for you. And from your time as a resident in independent living, you may already be familiar with the services and staff on the care side of the community. This level of assurance and convenience is something Life Plan residents value highly. 
Paying for the various levels of care
Having access to a continuum of care is indeed convenient and valuable, but it does not necessarily mean those care services are included in your contract. This is where the term Life Care comes in. Life Care is a contract that specifies that you'll receive every level of care the community offers at a discount from market rates, with no significant increase in monthly fee. So your monthly expenses are more predictable and remain more stable. The entrance fee, however, is usually higher with a Life Care contract.Is a Life Care agreement worth the extra expense? For many, it is. And for some — those who require care services over an extended period of time — it can even be less expensive than it would have been without Life Care. For instance, at a Life Plan Community that doesn't offer Life Care, you could pay current market rates for assisted living, memory care, or long-term nursing care. This could easily exceed what you would have paid under a Life Care agreement. It becomes a question of your own tolerance for risk. If you choose Life Care and end up never needing care services, you will have paid for something you didn't use. But if the time comes that you do need these services and you have to pay market rates, you may wish you had signed up for Life Care.According to the Fidelity Retiree Health Care Cost Estimate, an average retired couple age 65 in 2019 may need approximately $285,000 saved (after tax) to cover health care expenses in retirement. Of course, the amount you'll need will depend on when and where you retire, how healthy you are, and how long you live. But if these numbers concern you, finding the right Life Care agreement at a Life Plan Community may be the best of all worlds for you. 
It all comes together at Freedom Square
Residents of Life Plan Communities speak highly of the health and wellness programs, social opportunities, safety benefits, and many more advantages of residency. Access to a continuum of care, however, and the peace of mind that brings seem to be the deciding factors for many people.Freedom Square of Seminole is a Life Plan Community offering Life Care. We make aging in place simple because every living option — from independent living through long-term skilled nursing care — is available and included in your Life Care agreement. If your needs change, you can seamlessly transition from one level of care to the next. We're happy to answer any question you may have on Life Plan Communities, the Life Care agreement, or any topic in senior living. Just call us at 727-547-3315.