Health Benefits of Moving to a Senior Living Community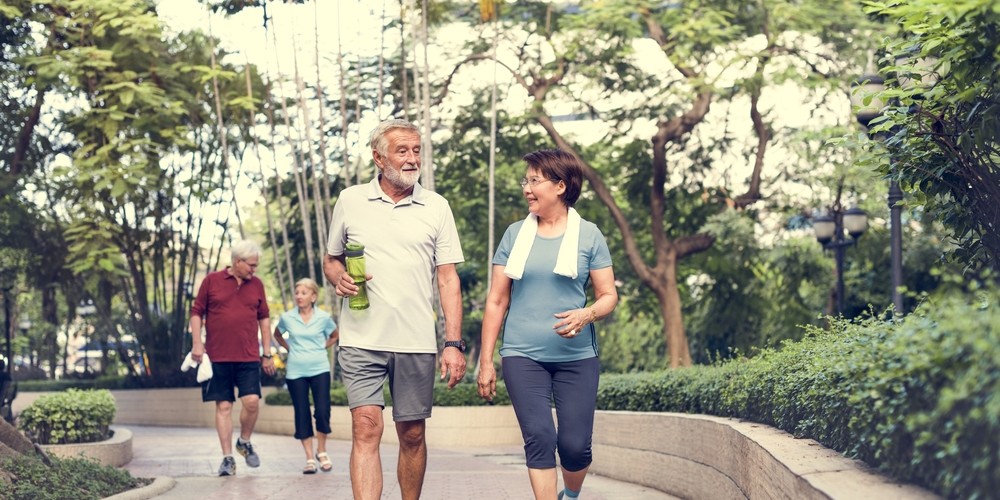 If you're contemplating moving into senior living, the social life these communities are known for might be what attracted your attention. Retirement communities with resort-like amenities and services offer a lifestyle many older adults have looked forward to for years. But there's more to retirement living than just socializing. The health benefits of senior living are wide and varied. Learning more about them might help convince you that moving is a good decision for your current interests and future needs.
So What Are the Health Benefits of Moving to a Senior Living Community?
First, it's important to be aware of the research linking isolation to a variety of health issues among older adults. In fact, experts liken the dangers of senior isolation, which often leads to a sedentary lifestyle, to those associated with smoking and obesity. And, unfortunately, isolation is a reality for many older adults for a number of reasons, including a lack of transportation and a shrinking social circle.
Socially isolated older adults experience higher incidences of medical issues, including:
Depression
Heart disease
Obesity
Diabetes
Dementia
By having a rich variety of activities and volunteer opportunities to engage in each day, older adults who reside in a retirement community stay more active. For example, at Freedom Square of Seminole, you'll find everything from gardening and lecture series to group fitness classes and themed dinner parties. It's a lifestyle that nurtures all the dimensions of wellness.
Senior living communities improve health and quality of life in other ways, too. Let's take a look at a few more reasons older adults benefit from making this move.
More Senior Living Health Benefits
Healthy nutrition: Single seniors and older couples often find cooking healthy meals to be a burden. Between menu planning, grocery shopping and meal preparation, it can consume a lot of time. It sometimes causes retirees to turn to fast food restaurants and frozen meals. While these can make mealtime easier, few are very good for your health. In a senior living community, residents benefit from a dining program that features delicious meals with a choice of menu options. Each one is equal parts delicious and nutritious.
Friendship: It's common for older adults to find their social circle decreasing. Sometimes it's because friends move after retiring to be nearer to adult children or grandchildren. Or they may relocate to a city or state with a better climate. Making new friends later in life isn't always easy. That's why the companionship that develops among neighbors is another health benefit of senior living.
Maintenance-free living: Household chores like cleaning the gutters and changing lighbulbs become a little more challenging with age. Sometimes they can even increase a senior's risk for a fall, the leading cause of serious injury for adults over the age of 65. In a senior living community, maintenance and repairs are handled for residents. Everything from housekeeping chores to lawn care and appliance care is included.
Access to health services: Planning ahead for changing health needs gives retirees greater freedom and peace of mind. While you might choose to make a move because of the retirement lifestyle, you'll do so knowing access to health services is nearby. Should the need arise, you can seamlessly transition from independent living to assisted living, memory care, skilled nursing, or rehabilitation — all on the same campus.
Schedule a Visit to Freedom Square of Seminole
One of the best ways to learn more about the health benefits of senior living is to visit communities in person. Take a tour and enjoy a meal in one of our dining rooms, and you'll see firsthand why Freedom Square of Seminole has earned recognition from organizations like U.S. News & World Report and The Joint Commission. Contact us today to set up a time!