How to Decorate a Studio Apartment in a Senior Living Community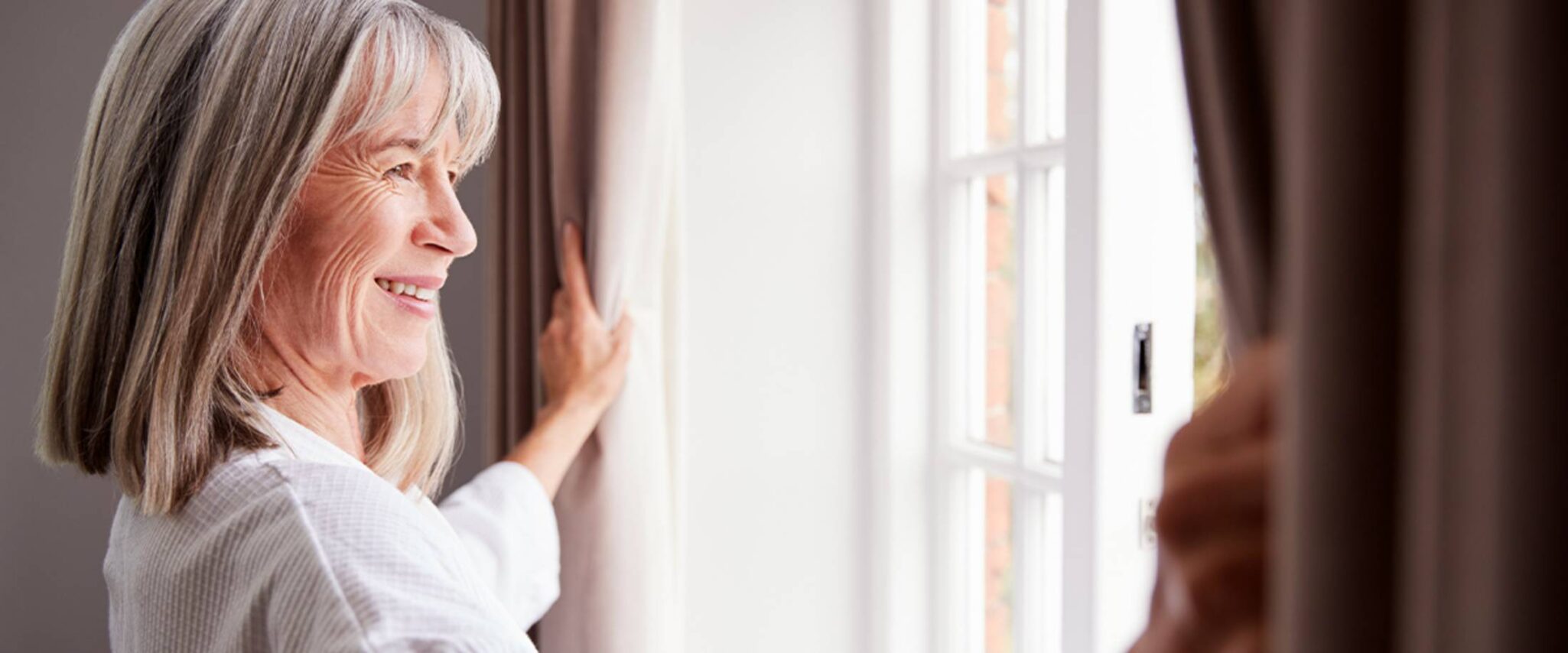 Many people relish the idea of rightsizing when they move to senior living but aren't sure how to decorate a studio apartment or how to create just the right space for them within a smaller floor plan. Once you ask yourself a few important questions, you can use some studio apartment ideas to create your personal oasis.
How to Decorate a Studio Apartment for Your Personality
I want my space to feel:
Light and airy – choosing a light wall color as well as light-colored furnishings will help your apartment feel more spacious and open.
Darker and cozy – A dark wall color and richly colored furniture will create a snug den-like feel.
I prefer a color palette that is:
A bold monochrome – you can make a big statement in a smaller space by limiting your decor to different gradations of the same color.
 A variety of hues – If you love to live among a rainbow of colors, a studio apartment allows each touch of color to be more impactful.
I want my apartment to serve as:
An entertaining space – Even smaller spaces can be great for company. A drop leaf table would allow you to make space for dinner guests and tuck the leaves back down when they depart. You can host book club or movie night in your studio apartment by prioritizing space for seating. Mount sconces on the wall in place of floor lamps or use fewer side tables.
A private sanctuary – Moving to a studio apartment in a senior living community with lots of amenities and communal spaces means your apartment can be just for you. You could design a space that contains only what you need when you're not out on the campus or around town.
Where could I add storage?
Under the bed – You can find beds that offer built-in drawers, or you can select your own containers to tuck behind a bed skirt.
Coffee table – If you select a trunk-style coffee table or a table with a shelf underneath, you can instantly add to the storage of your living area.
Banquette seating – Whether you have the perfect spot for a window seat, or you opt for bench-style seating around the breakfast table, you can build in drawers or cabinets beneath the seats.
Separate storage locker – Holiday items or rarely used belongings can also go into storage, so you don't have to find a spot for them in your new apartment.
Which household items could serve double duty?
Bookshelves – Bookshelves are terrific to store items, make a beautiful display, and they can serve as a room divider between your bed and your living space.
Dresser – A stylish dresser (or set of dressers) can store your clothing and act as a nightstand when placed by the bed.
Desk – A small desk could become both a workstation and a vanity. Choose one drawer for your laptop and stationery and another for makeup and hair rollers.
Sleeper sofa – Maybe the best-known small-space furniture, a sleeper sofa can serve as seating during the day and guest accommodations at night.
I could use these perspective tricks:
Hang curtains high – Placing your curtain rod closer to the ceiling instead of right above the window gives the illusion of higher ceilings.
Select large mirrors – Mirrors create the impression of spaciousness and amplify natural light in a small room.
Use rugs to create zones – Rugs can help define the bedroom area, the living area, and the dining area, making the space feel larger.
At Freedom Square, we know people can make a stunning home with a floor plan of any size because we see it all the time from our inventive residents. If you'd like to know more about the floor plans at our community or discuss more studio apartment ideas, reach out to a member of our team. We would be happy to tell you more about any of our residences.