Why You Should Keep Making New Friends Even After You Retire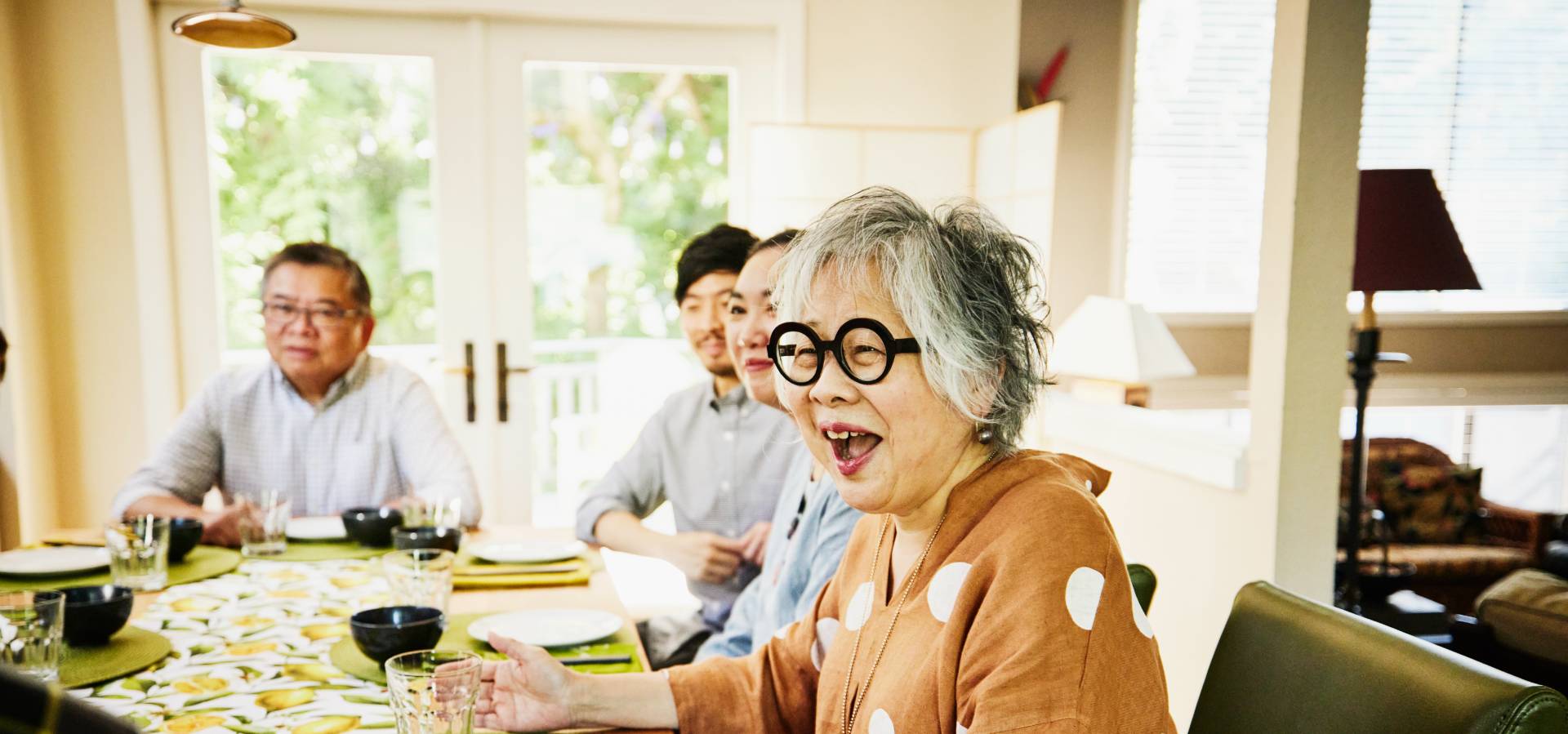 In our rush to put our professional lives behind us and enjoy the freedom of retirement, we often overlook just what makes work such a positive part of our lives: the social connections we make with our coworkers and colleagues. So, as you plan for a life after work, don't forget to prioritize time for friends and for making new social connections.
Why? Well, for many of us retirement is a drastic change in the way we live. For most of our adult lives, our job has dictated what we do and when we do it. Many of us have spent more time with coworkers than with our own families. This change can lead to feelings of isolation, which is why senior socialization is so important.
The Importance of Social Connections in Retirement
As we age, our social circles tend to shrink. As our interests change, some acquaintances naturally fade. Friends may move away or lose touch. Kids inevitably grow up and get busy with their own families and careers. It's a natural part of life, sure, but that doesn't mean we should just learn to live a life of solitude. Social isolation isn't just about not having something to do or someone to spend time with, it can have a number of negative consequences on your health.
Social isolation has been linked to a number of health problems, including:
Heart disease

Stroke

Alzheimer's disease

Depression

Anxiety

Early death
Health Benefits of Senior Socialization
When it comes to both our physical and mental wellbeing, there are many socialization benefits for older adults.

Physical Health
Making social connections can help you reduce stress. It's true. Even if meeting new people initially makes you anxious, the long-term effects on your physical health include lower blood pressure and improved heart health. Senior socialization can also help boost your immune system and help your body fight off illness.

Mental Health
Social connections in retirement can even help your mental health. For instance, spending time with friends can reduce loneliness and isolation. This helps stave off depression and anxiety. Socializing also helps improve your cognitive function and your memory.
Senior Socialization Made Easy
Are you ready to win friends and influence people, as Dale Carnegie would say? It's easier than you might think, particularly if you chose to move to a senior living community. Most retirement communities provide you ample opportunities to:

Join a Club or Group
Most senior living communities offer a plethora of clubs and groups based on shared interests and hobbies. Some of the most popular tend to be book clubs, woodworking, walking/exercise and gaming groups. If you don't see a group for one of your interests, start your own. At Freedom Square, you can show off your skills at our competitive Wii bowling league, join a neighbor for an early morning bird-watching hike or make new friends at our themed dinner parties.

Continued Education
Continued learning is another popular pastime at retirement communities. Taking a class or sitting in on a lecture is a great way to learn new things and meet new people. Many communities host classes and lectures as well as provide transportation for events in surrounding areas. At our community, you might enroll in a class at Osher Lifelong Learning Institute (OLLI) at USF or stop by the dining area for an ice cream social with a local author.

Volunteer
Give back to your community while meeting new people. Seems like a win-win to us! This is yet another thing many senior living communities offer to help residents stay active and social. Our community has many retired veterans who often organize volunteer opportunities like our recycling drive for Earth Day. Just as with the clubs and groups, if you don't see volunteer opportunities that interest you, create your own.

Making and Maintaining Strong Social Connections
Once you've made new social connections, it's important to maintain them. Here are a few tips:
Stay in Touch: Keep in touch with your friends and family by phone, email or social media. If you live at a senior living community, keep tabs on the activities calendar. Some communities make this easy with websites, email reminders and even apps.

Get Together Regularly: Make plans to get together with your friends and family on a regular basis.

Do Things Together: Find activities that you enjoy doing with your friends and family and make them a priority.

Be Supportive: Be there for your friends and family when they need you. Quality time trumps quantity any day.
Freedom Square of Seminole Offers Quality Senior Socialization
Focusing on your social connections in retirement will make you feel good and are important for both physical and mental health. That's why Freedom Square offers 15 acres of opportunities for you to get out and spend time with friends and neighbors. If you'd like more information on the benefits of socializing, check out our related blog post. And if you're interested in learning more about our community, let us know. We'd love to show you around and introduce you to your next group of friends.