30 Hobby Ideas for Seniors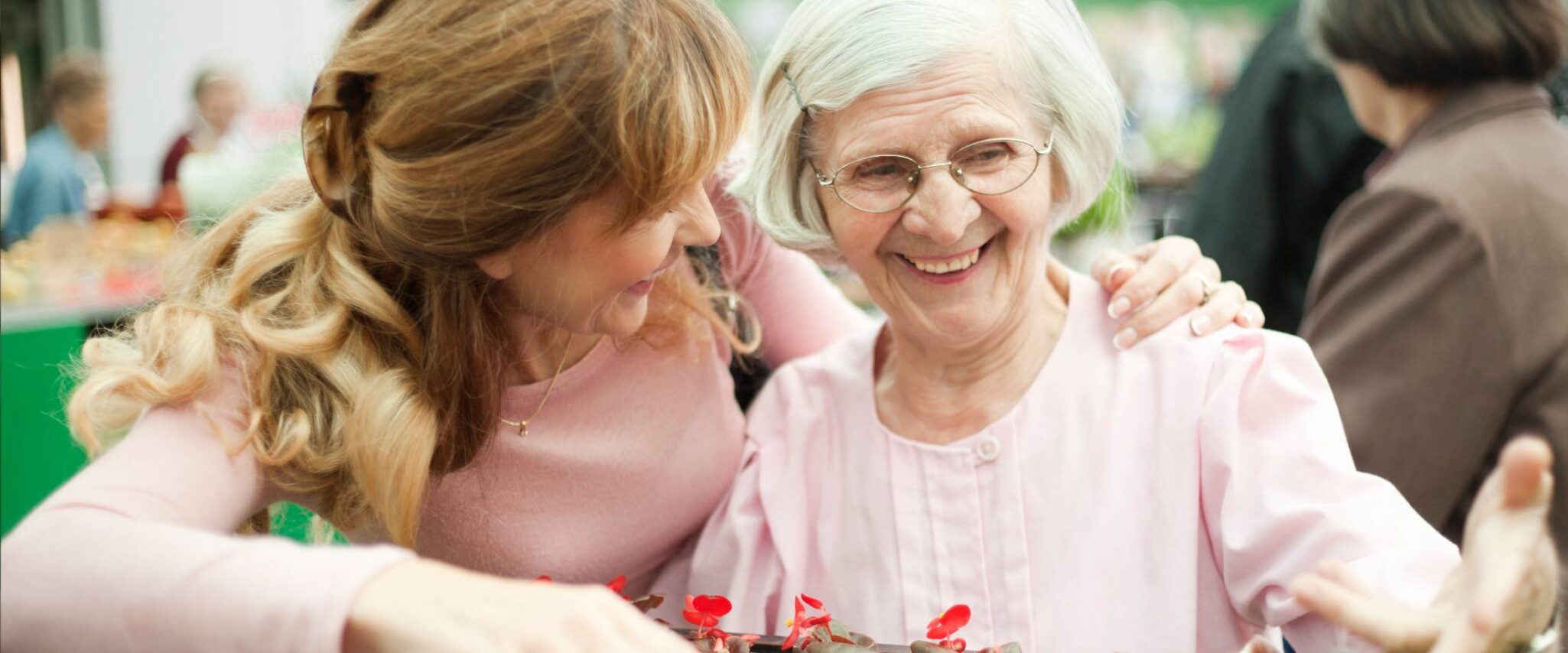 According to the National Institute on Aging, seniors who maintain an active lifestyle live longer, think better and are more resilient. And maybe most important, they're happier. Whether you do it alone or with others, taking part in a hobby is a fun way to stay active. And depending on what you choose to do, it allows you to express yourself creatively, expand your mind, move your body or make new friends.Check out our list of hobby ideas and activities to try in 2021. We've listed 31. You can be ambitious and try one for each day of January. Or choose your favorites and spread them out all year. Either way, these hobby ideas for seniors will keep you busy!
1. Learn a new language. Researchers at Edinburgh University found that seniors who learn a new language improve their brain function and delay the onset of Alzheimer's symptoms. Download a free app such as duolingo to get started.
2. Play a musical instrument. Beg, borrow or buy one, and teach yourself how to play. While harmonica, piano and ukulele are the easiest to learn and play, here are some others.
3. Tend a garden. Gardening outside is an activity that gives you a healthy dose of fresh air and vitamin D, and when you meet fellow gardeners, you "grow" your social circle too. If the weather outside is frightful, start some spring bulbs in indoor containers.
4. Practice yoga. It's a great way to stay flexible, strong and balanced. Yoga with Adriene is a popular YouTube channel that offers a free and friendly introduction to yoga. Or sign up for a class in our community for more of a challenge.
5. Volunteer your time. Your time is precious, and so is your talent. Give back to your community by helping those who need both. AmeriCorps Seniors is a national volunteer network for those ages 55+, with opportunities such as tutoring, assisting the elderly and disaster relief.
6. Join a club. What interests you? Fitness? Crafts? Music? Movies? Dining out? You can bet there's a group of people who share your passion. Check local libraries or go online to find them.
7. Find your fit. How many times have you resolved to start working out and lose weight? Maybe the motivation of a group fitness class or a personal trainer will make the difference.
8. Hit the road. Long to see Alaskan glaciers? Drive Route 66? Cruise the Mediterranean? Travel gets you out of your comfort zone and into new adventures. For solo senior women, Women Traveling Together makes it possible to achieve travel dreams.
9. Sew a quilt. Quilting is an art form that's been around for generations. Look for a simple hand-made pattern online, or purchase a quilting kit from a craft store. Start with one square.
10. Create a scrapbook. Sort through old photos, ticket stubs, greeting cards and other paper memories, and put together a record of a special time in your life.
11. Pick up a paintbrush. Painting with watercolors, oil paints or acrylics is a colorful way to let your creative juices flow. Visit your local craft store for supplies and inspiration.
12. Make your own greeting cards. Handmade cards are more likely to be kept and cherished than one from a store, and are more meaningful with a message that you write yourself.
13. Play a board game. Put the checkers away and gather your friends for a round of fast-paced Mexican Train Dominoes, a mystery game like Deception, or a strategy game like Cathedral.
14. Put together a jigsaw puzzle. Give yourself a mental workout with a jigsaw puzzle. You'll sharpen your problem-solving skills, power of observation and attention span.
15. Play chess. If you know the game, grab a chessboard and find a worthy opponent. If you don't know how to play, find someone who does and ask them to teach you.
16. Build your family tree. The practice of genealogy is even easier these days with free online resources like Ancestry.com , Family Search.org, and the Ellis Island Family History Center.
17. Get on stage. Open mic nights allow you to share your poetry or stories, polish your comedy skills, or perform music. Look for openings at a club or venue near you.
18. Try modeling. Senior models are increasingly in demand as baby boomers want to see someone they can relate to. Contact your local talent agency to audition for work in videos, ads and radio.
19. Sharpen your skills. Sign up for a series of online tutorials to brush up on math, grammar, business and more. Khan Academy and Udemy.com offer thousands of classes.
20. Become an instructor. Sites like Udemy.com allow you to curate content and teach it online.
21. Answer your creative calling. Master a craft with DIY projects, or explore ideas in art and design with experts via online classes.
22. Join a book club. Book club discussions are a great way to deepen your appreciation of reading, discover new authors, and enjoy the friendship and viewpoints of other book lovers.
23. Take a hike. Hiking comes with fresh air and views of nature, and if you hike with a friend, you add healthy socializing to its benefits. Find a hike near you with the American Hiking Society.
24. Pick up pickleball. There's a reason this badminton, table tennis and tennis hybrid is popular with seniors. It's fun, fast and easy to learn.
25. Go birding. Birding is an activity that exercises your reflexes as you spot and identify birds in the wild. And you can do it by yourself or with a group. Get tips here.
26. Knit. And look cool doing it. Interesting patterns, modern yarns and artistic inspiration have expanded knitting's appeal for women — and men. Look for #menwhoknit on Facebook.
27. Become a Citizen Scientist. A unique hobby idea is to become a Citizen Scientist. The Federal Crowdsourcing and Citizen Science Catalog lists projects that need volunteer help, such as monitoring air quality, nature observation or trapping insects.
28. Paddleboard. Anywhere you can kayak or canoe, you can also paddleboard. You'll burn calories and exercise your core. Grab a paddle and a board, and the rest will come naturally.
29. Write it down. Writing is a popular hobby idea for seniors, who often begin with their memoirs and then jump into other genres of writing. Consider writing short stories, a poem or a rap for a special occasion, or a performance script for a local historical society.
30. Ride a Bicycle. Cycling is easier on the knees and hips than running or jogging. And you'll feel like a kid again with the breeze in your hair and the freedom to go where you please.
31. Learn to meditate. Turning your attention inward teaches you to quiet your mental chatter and heighten mindfulness. Meditation for Fidgety Skeptics offers free videos and guided sessions.
Make 2021 your best year yet.
Come live in a retirement community that values creativity and activity. You can explore new hobby ideas in our fully stocked arts and crafts studio, pick up a new fitness routine with our fitness programs, or find a partner for a round of cards in our game room.