The Best Beaches in Seminole, FL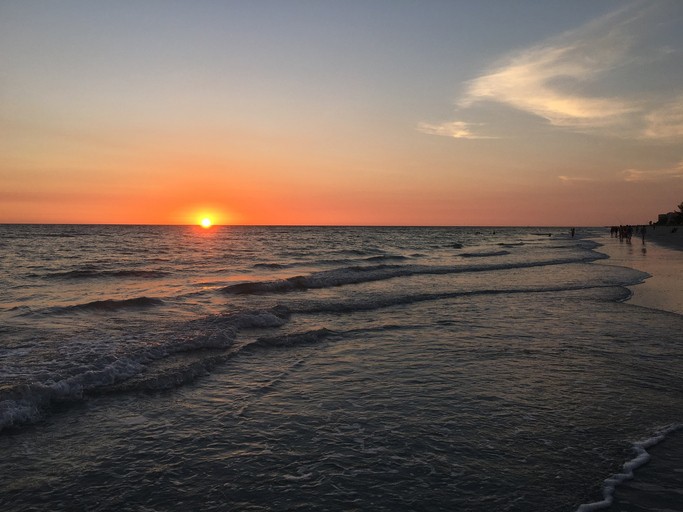 Florida is a desirable vacation and retirement destination for its year-round great weather, blue skies and miles and miles of sandy beaches. If you're looking for the best beaches in Seminole, FL, to explore this summer, you've come to the right place. This blog post will detail our area's best Florida beaches and will even suggest some dog friendly options. So sit back, relax and get ready to enjoy some sand, surf and sun.
11 Beaches to Check Out this Summer
1. Anclote Key Preserve State Park: This island is only accessible by private boat or by ferries that depart from the Tarpon Springs Sponge Docks. That means you'll find miles of sandy shore where you can spend hours bird-watching and dolphin-spotting. It's also one of the few places in the area where you can camp right on the beach. If you go, be sure to bring plenty of water and snacks, as there's nowhere to buy food on the island.
2. Caladesi Island State Park: Named the #2 Beach in the U.S. by Dr. Beach in 2022, this island is only accessible by private watercraft, ferry or kayak/stand-up paddleboard (which you can rent right on the Dunedin Causeway).
3. Clearwater Beach/Pier 60 Park: This wide beach draws volleyball players, sun worshippers and swimmers. Pier 60 Park features a recreation complex on Clearwater's expansive beach with covered playgrounds, fishing and concessions. It is also the spot for festivals, concerts, entertainment and beautiful Gulf of Mexico sunsets.
4. Fort De Soto Park: This unique area features fishing piers, kayak rentals, rollerblading and biking trails, camping areas and 900 unspoiled acres including 7 miles of wide, white-sand beaches.
5. Honeymoon Island State Park: Both sandy and rocky shores line this state park, making it an ideal habitat for wildlife. There are two bird observation areas, and nature trails offer plenty of opportunities to see osprey and other native Florida wildlife. Sunbathing, shelling, swimming, fishing and picnicking are also popular here.
6. Indian Rocks Beach: Featuring wide, flat, white-sand dune-lined beaches near Clearwater, it's dotted with small motels, vacation cottages, rental condos and some early 20th-century shell and sand roads. It's a good place for surfing, snorkeling, sunbathing and beachcombing.
7. Indian Shores: With restaurants and shops close by, this 2.65 mile long white sandy beach still offers a quiet, relaxed atmosphere. It's also host to the nonprofit Suncoast Seabird Sanctuary.
8. Pass-A-Grille Beach: The first established town on Florida's West Coast barrier islands, Pass-a-Grille retains its historic charm and features inns, stores and restaurants.
9. Redington Shores: The seagrass covered sandy dunes of Redington Shores is a great place to sit and watch the sun set.
10. Sand Key Park: Offering a half-mile of powder-white sand, Sand Key Park is consistently rated among the top beaches in the United States. It's a great place to spot endangered birds nesting and other wildlife and also features abundant amenities making it very family-friendly
11. Treasure Island: This big, wide community beach has abundant sea shells on its white shores, which are often jamming with sports, concerts and cooking and crafts shows.
Best Beaches in Seminole, FL, for Dogs
If your furry friend also enjoys going to the beach, here's a few of the places listed above you can check out together. Please take note of any restrictions to ensure you both enjoy your beach day and, as always, be sure to clean up after your dog.
Clearwater North Beach: Leashed dogs are allowed on the north section only of Clearwater North Beach, which starts at Somerset Street.
Fort De Soto Park Dog Park Beach: This park features two fenced areas so both large and small dogs can enjoy off-leash fun. It also has dog showers for hot days. There's also a designated dog beach area at the far southwest corner of the dog park.
Honeymoon Island State Park: Leashed dogs are welcome and even have their own beach on the southern tip of the island. Dogs are also allowed on the pet-friendly nature trail.
Pass-a-Grille Dog Beach: Leashed dogs are permitted at the designated area of Pass-a-Grille Dog Beach.
Picnic Island Park Dog Beach: This sandy off-leash retreat for dogs offers loads of opportunities to play on the sand and in the water. Located just south of the fishing pier, this coastal open space doesn't have any fully enclosed areas.
Live You Beach Life at Freedom Square Seminole
If you're exploring senior living in Seminole, FL, consider Freedom Square Seminole. Not only does our active and engaging lifestyle give you easy access to some of the best beaches in Florida, but our community features amenities — like guest suites and private dining rooms — which allow you to share your beach life with family and friends. To learn more about Freedom Square Seminole, contact us here.