Aging at Home vs Aging in Place at a Community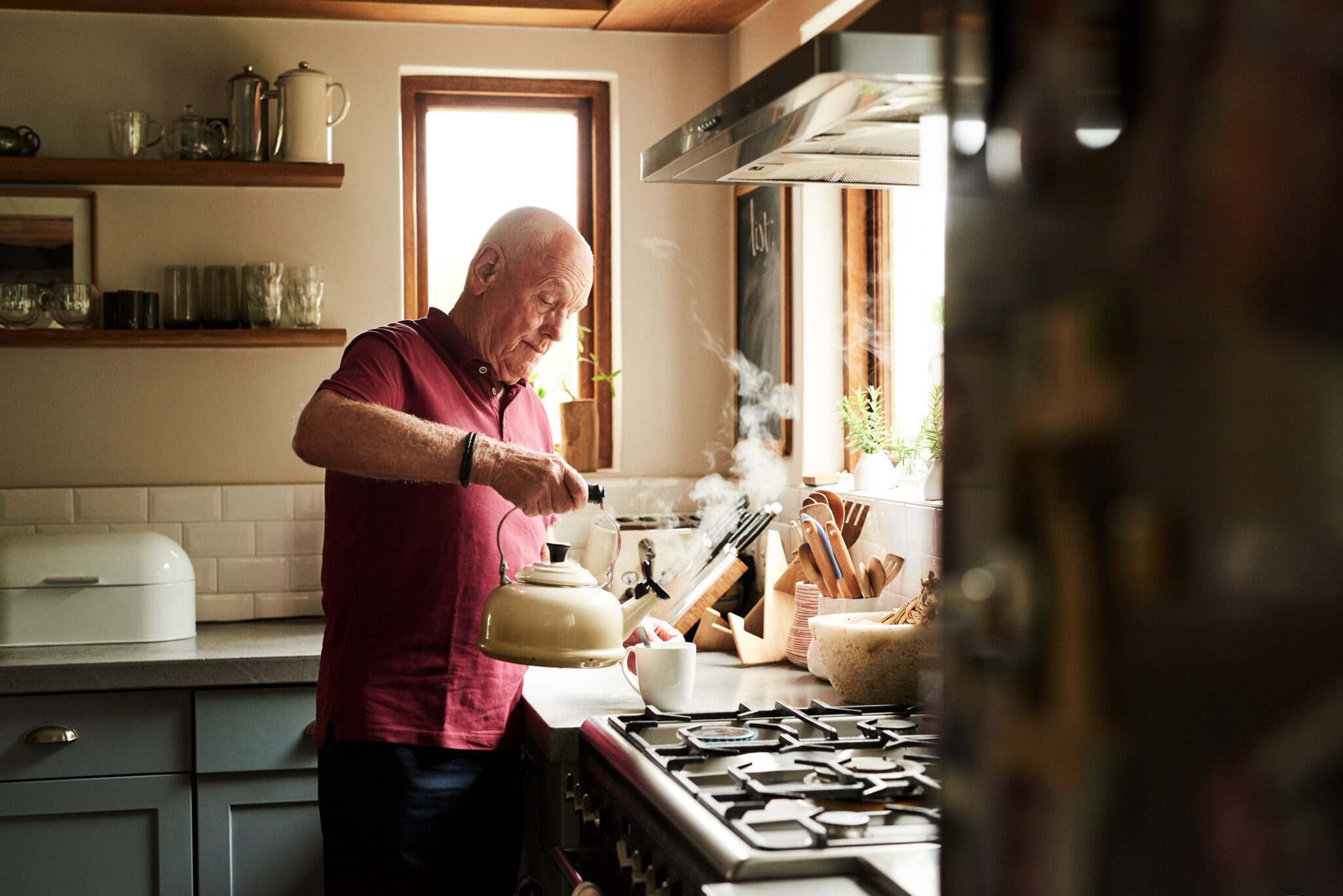 According to the AARP, nearly 90% of seniors want to live in their homes for as long as possible, but when does staying in your current residence stop being the best option?
The Average Cost of Staying in Your Home
Aging in place means either taking care of everything yourself or finding someone you trust to do it. Even if you're relatively healthy and capable of living alone, yard work, regular cleaning, laundry, and home maintenance can become a burden. Plus, theses tasks eat up time, money and energy you could put towards other things you enjoy! Here's an average of basic monthly costs when aging at home:
Mortgage or Rent: According to the most recent American Housing Survey from the U.S. Census Bureau, the median mortgage payment in the U.S. is $1,030. Research conducted by Apartment List similarly states the average rent for a one-bedroom apartment is $955.
Even if your home is paid off, you still have monthly expenses like:
Home or renter's insurance: The average monthly cost of home insurance is $90, reported by Lending Tree, while renter's insurance costs an average of $16 a month, according to the Insurance Information Institute.
Electricity: $183
Gas: $82
Trash and Recycling: $10-$40
Water: $40
Internet, telephone and cable: According to research by Mintel, you can expect to pay about $165 a month for a landline phone, internet and cable package.
These standard expenses can cost seniors between $1,451 -$1,630 each month.
The monthly average for groceries, transportation and other necessities is as follows:
Groceries: The average monthly grocery bill for a senior in the U.S. is about $242, according to the U.S. Department of Agriculture.
Transportation: Lending Tree states that Americans spend $9,004 a year — or about $750 a month — on transportation, including vehicle payment, gasoline, insurance, public transportation and travel.
Lawn Care: Basic lawn care services can range from $25-$50, depending on the size of the lawn and the amount of work needed, according to Home Guide.
Housekeeping: The average cost for a housekeeper to clean a home is $167, according to Home Advisor. This can vary based on the size and condition of the house.
Adding these services can increase your monthly cost to between $2,591 and $2,795.
In addition to these typical homeowners' expenses, you might also want these services:
Security system
Laundry services
Health and wellness
Emergency call service
Fitness club membership
Adding these can increase your monthly living expenses by over $3,000.
Home maintenance: Other common costs associated with owning a home include cleaning out gutters, replacing broken appliances, doing HVAC diagnostics and updating HVAC systems. Though they may not be monthly costs, repairs and maintenance can add up over the course of a year, and sometimes, as with weather damages, can come at unexpected times.
Home modifications: To safely age at home, you might need to change some aspects of your home to address any physical or mobility changes. For example, stairs, bathrooms and doorways may become fall hazards or can be too difficult to maneuver through, which sometimes requires pricey renovations.
Value of Senior Living Community
Senior living communities — like Freedom Square Seminole —are designed for aging in place with safety features and conveniences to provide peace of mind. However, there are still costs to choosing Freedom Square.
Entrance fee: The amount of this fee is based on the type of contract and the size of residence you choose. Your entrance fee not only covers your residence but gives you guaranteed access to any future care you may need at below market rates.
Monthly fee: Your monthly fee covers home maintenance and property taxes, utilities, a dining plan, fitness membership, a beautifully maintained campus, and dozens of other services and amenities.
Our services and amenities include:
Housekeeping and linen services
Daily check-in system
Lawn care and grounds maintenance
Lifelong learning, including arts and crafts
Scheduled transportation
Personal concierge services
24/7 security
Expanded basic cable
Utilities (except phone and internet)
Wi-Fi access
In-home emergency response system
Pet-friendly senior living
15 acres within a certified wildlife habitat
Beautifully designed gardens and courtyards, bridges and ponds, and shaded walking paths
Multiple dining options, including a café/bistro and pub including restaurant-style, chef-prepared dining
Fully equipped fitness center offering fitness and wellness programs, including yoga
Heated indoor pool and spa
Arts and crafts studio
Game room and extensive libraries
Full-service salon and barbershop
Wellness center
Business center with computers
General store and postal services
Guest suites
Benefits of a Life Plan Community with Life Care
All Life Plan Communities offer higher levels of on-site care, but not all communities offer Life Care, a contract option that provides access to higher levels of care at predictable monthly rates. Advantages to picking a Life Plan Community with Life Care like Freedom Square include:  
Savings: You'll see substantial savings compared to the average cost of private assisted living, memory care and skilled nursing.
Asset preservation: By paying lower prices for higher levels of care, you're preserving your assets over your lifetime.
Tax savings: A portion of your entrance and monthly fees could be tax-deductible as a prepaid health cost. As with all financial decisions, check with your financial advisor before deciding.
Peace of mind: If your physical or mental health changes, you'll have a plan in place. By pre-planning your future now, you're maintaining control over those decisions.
Your Path to Greater Independence Starts at Freedom Square
If you're still undecided, here's 6 Reasons Seniors Choose Independent Living Instead of Aging at Home. Or if you're ready to learn how moving to a senior living community may be more affordable than you think, use our Community Assistant chat feature or contact us here. We have floor plans and contract options to fit almost any budget and lifestyle.